CHRIS BROWN HAS announced his 'probable' retirement from music, saying that his upcoming album X will likely be his last.
The singer said he is "tired" of people talking about the time he beat up his then-partner Rihanna in 2009, leaving her in need of hospital treatment.
Brown, 24, tweeted: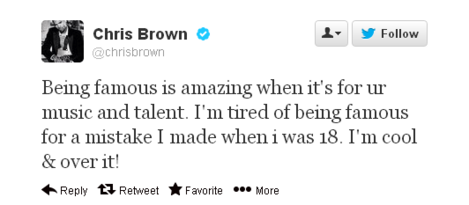 (Incidentally, he was 19 at the time of the domestic violence incident, for which he was convicted of felony assault. But let's not nitpick.)
Some of his fans, meanwhile, are VERY upset.

And, perhaps most poignantly: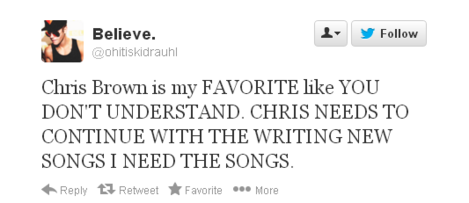 Sorry, guys. Will he actually retire, though?