SAY WHAT YOU like about Melania Trump, but it's highly unlikely that she ever envisioned herself becoming the First Lady of the United States of America when she left her native Slovenia at the age of 26 for the bright lights of New York City back in 1996.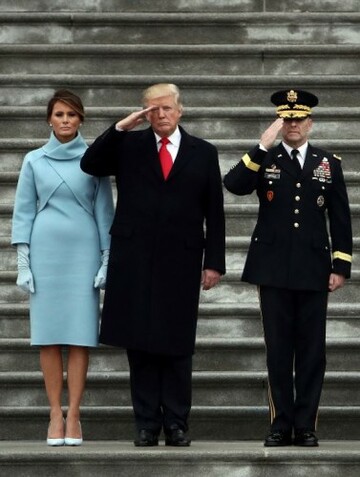 Source: PA Images
Indeed, the man, who became her husband nine years later, was reportedly stunned when it was confirmed that he would be instated as the 45th US president, having received 306 electoral votes to Hillary Clinton's 232.
Despite a bombastic presidential campaign – the likes of which the US had never seen – and countless assurances that he was the only one capable of making America great again, even Donald Trump himself didn't see it coming.
And if Melania's public appearances both during her husband's campaign and in the wake of his election were anything to go by, it was far from the glare of international flashbulbs within the global political arena she wanted to be.
The press and public appeared to recognise this, with everyone within finger-distance of a keyboard rushing to give their latest interpretation of her most recent appearance as the FLOTUS.
It cannot be denied that there has been a level of empathy or at least compassion shown towards Melania at times since her husband's ascent to the White House.
This sentiment, of course, ebbs and flows, with empathy waning when Melania appeared to plagiarise a speech written by former First Lady, Michelle Obama, and when she wore a jacket emblazoned with the slogan 'I Really Don't Care, Do U?' while visiting migrant children at the Texas-Mexico border in June.
In other words, the public extend compassion to Melania as a person if they see fit, but they also exercise their right to criticise her on political or humanitarian grounds if it's called for.
And, interestingly, this juxtaposition was illustrated in recent days when actor, Chris Meloni, shared a nude photo of Melania on his Twitter page.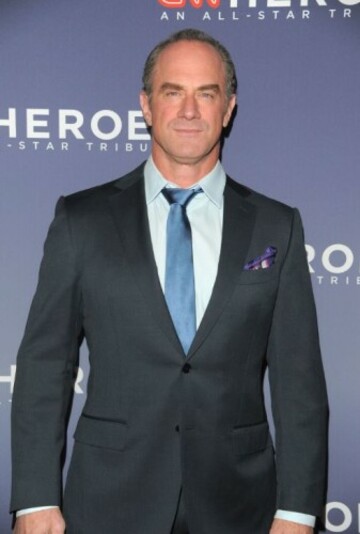 Source: PA Images
In an ill-advised move and with the help of two photographs, Chris referred to Melania's response to criticism of her wardrobe choices during a recent visit to Africa.
Chris accompanied the first image, which was taken during Melania's days as a model, with her quote:
"Focus on what I do, not what I wear" Our First Lady.
He followed up with another shot of the First Lady in a thong taken long before she ever set foot in the White House, with a similar caption.
Backlash was swift, with Twitter users – many of whom claim to be anti-Trump – accusing the Happy actor of sexism and berating him for using Melania's past career as a vehicle from which to demean her.
Yah, dude, I mean I'm not her biggest fan, even so... criticizing her nude modeling is nonsense.

— 🌿childless milf🌿 (@facelessfuckers) October 8, 2018
Who cares? If a woman wants to pose naked, she can do it if she wants. It's not hurting anyone. There are many valid criticisms of Melania, this isn't one of them.

— 𝕬𝖓𝖌𝖎𝖊 𝕸𝖔𝖔𝖓 🌙 🎃 (@angiemoonthemod) October 9, 2018
Much as I don't love the 45th, i don't like shaming women for their bodies either.

— Aurora Browne (@aurorabrowne) October 9, 2018
Chris responded to the criticism, stating that his humour has been misinterpreted and he 'could care less' about the nudity aspect.
Hm… wud not be the first time my "humor" was taken differently than intended. She's "wearing" thus there's nothing TO look at. The other pic posted was about "focus on what I do", which I find funny cuz it's an absurd pose. The nudity aspect I cud care less about. (sic)
The response to Chris' posts indicates that the expression of subtle compassion which has been extended periodically towards Melania – as a person, not as a FLOTUS – has not dissipated entirely.
To dredge up nude shots taken during her time as a model was unrefined and unnecessary. While the photoshoots Melania chose to participate in during her time as a model are nothing to be ashamed of, the way they were presented in this context suggested there was.
It was a very lazy way to belittle her response to the critique given of her visit to Africa, but it also served to reinforce the fact a woman's body is consistently used against her as a vehicle for shaming.
If Chris Meloni could 'care less' about the nudity aspect, then why bother attaching the photographs?
If his sole purpose was to simply question what Melania has done that deserves recognition – if she's really so keen for everyone to do so – then words alone would have sufficed.
DailyEdge is on Instagram!