He's also a big Father Ted fan.
Source: Twitter
Recently, he was the subject of coverage by German football magazine 11freunde.de, who wanted to get in touch with him.
However, they encountered a few difficulties.
You calle?
Source: Imgur
In fairness he IS a great man for the football.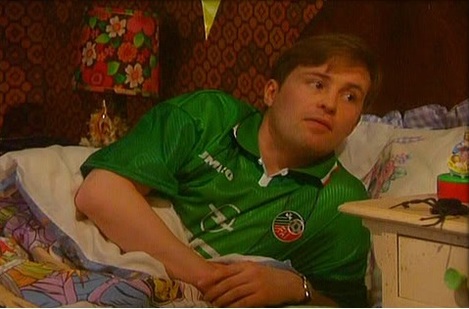 Naturally, Sheridan was only delighted by the misunderstanding. "Made my day being tweeted this!", he wrote on Instagram.
Him and Dougal go back a long way.
via Mark Farrelly