Source: www.pastposters.com
LIKE THE SNAPPER, the 1995 Maeve Binchy adaptation Circle of Friends is a film the whole country comes together to watch whenever it's on the telly (as it was over the weekend).
A young Ryan Tubridy made a brief appearance as an extra – we know what he's up to now, but what of the rest of the cast?
Minnie Driver (Benny Hogan)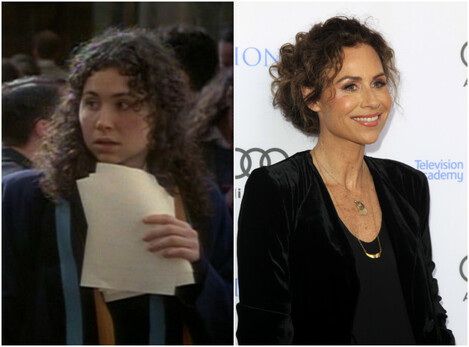 Source: YouTube/PA Wire
Minnie hit the big time shortly after playing "silly fat article" Benny – in 1997, she was nominated for an Oscar for her role in Good Will Hunting.
Since then she has been in piles and piles of things, most recently taking the lead role in the US sitcom Speechless.
Chris O'Donnell (Jack Foley)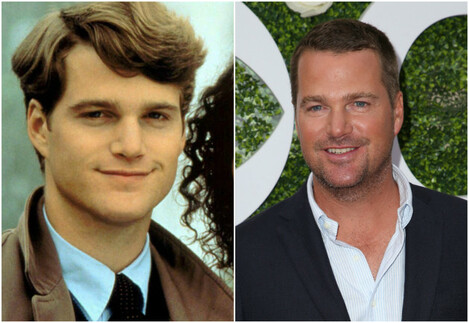 Source: Express/PA Wire
Chris O'Donnell is American! Is any of this cast actually Irish? (Yes, we'll get to them later.) He played Robin in Joel Schumacher's much-derided Batman films, and has starred in NCIS: Los Angeles since 2009. Good on you Jack.
Saffron Burrows (Nan Mahon)
Source: TheSkinnyStiletto/PA Wire
Saffron here is English-American, and worked as a model before turning to acting with a bit part in In The Name Of The Father in 1993.
She's been in Boston Legal, Bones, and Agents of SHIELD, and currently stars in the Golden Globe-winning comedy Mozart in the Jungle.
Geraldine O'Rawe (Eve Malone)
Source: YouTube/IMDB
Geraldine is from Belfast (finally) and after Circle of Friends she was in Some Mother's Son and Disco Pigs. Last year, she appeared in a French-language kids' show called Sept nains et moi (Seven Dwarves and Me), playing an evil queen.
Alan Cumming (Sean Walsh)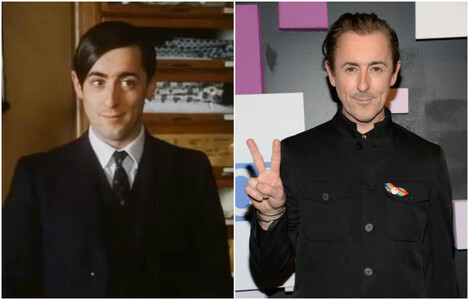 Source: Snakkle/PA Wire
Alan is in EVERYTHING, but here are some of his most notable roles: Eli Gold in The Good Wife, Nightcrawler in X Men, Sandy Frink in Romy and Michele's High School Reunion, and the Emcee in multiple Broadway and West End productions of Cabaret. Openly bisexual, he's an LGBT icon.
(Fun fact: He went out with Saffron Burrows for a few years after they met on the Circle of Friends set – they were briefly engaged, it didn't work out, but they're still pals. Cute.)
Colin Firth (Simon Westward)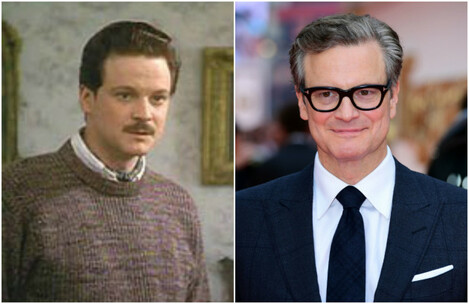 Source: YouTube/PA Wire
Colin Firth's film career must have dried up after Circle of Friends. Haven't heard of him. Apparently he was in that Mamma Mia film? Not sure.
All joking aside, 1995 was also the year the BBC's Pride and Prejudice adaptation catapulted Colin to stardom. Glad he lost that awful 'tache all the same.
Aidan Gillen (Aidan Lynch)
Source: YouTube/PA Wire
Aidan is now hugely famous thanks to his role as Littlefinger in Game of Thrones, but he's also well known for Queer As Folk, Love/Hate, and The Wire. He's joined the cast of Peaky Blinders for its fourth season, playing an American double agent.
Ciarán Hinds (Professor Flynn)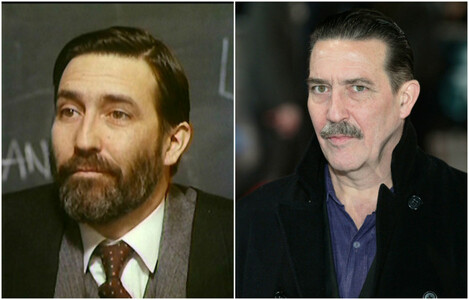 Source: ciaranhinds.eu/PA Wire
Ciarán Hinds also appeared on Game of Thrones as Mance Rayder, the 'King-beyond-the-Wall' – he's had a massive career on stage and screen, including roles in There Will Be Blood, Road to Perdition, and the upcoming Justice League film.
DailyEdge is on Instagram!