AS A NIPPER, a trip to the Coca-Cola factory was one of the biggest thrills ever for an Irish kid.
However, getting a bottle of the brown stuff with your own name on it was but a pipe dream.
Well it's time to wake up all you Ciaráns, Gráinnes, Aoifes and Emers (great name by the way, you lucky divils).
You can stop despairing of ever finding your name on a personalised keyring or mug, because as part of a new ad campaign Coca-Cola bottles will be turning up in shops featuring 150 of Ireland's most popular names.
Cathal, Áine, Conor, Róisín and Cormac are also among the monikers available.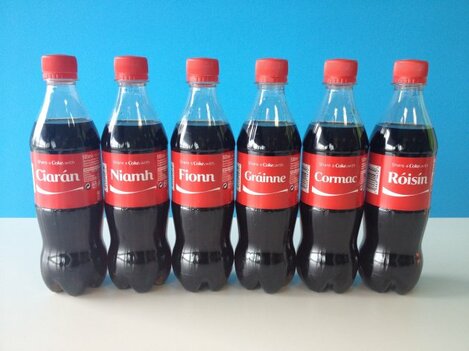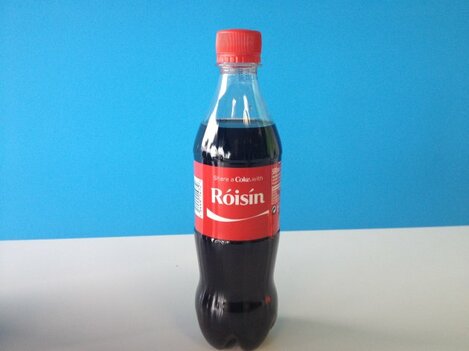 So the question is now, if you find one with your name on it, will you keep it or drink it?