EVERY WEEKDAY MORNING, DailyEdge.ie rounds up the best of the day's celebrity dirt from the top to the very bottom – and this is a very special edition getting together all the dirt from Christmas day. 
Khloe Kardashian followed up last week's pregnancy announcement with a Christmas Day photo shoot on Instagram that showed off her baby bump: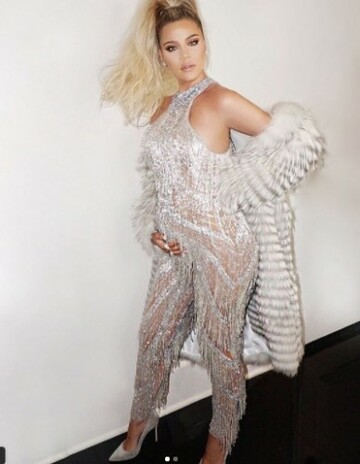 Source: Instagram
She wrote:
Merry Christmas!! May you sparkle and shine this festive season, may all of your wishes and dreams come true. I pray that we all may feel this happiness all year round. God bless you! #babybump
Meanwhile, speculation was going into overdrive about Kylie Jenner and whether she would use Christmas Day to announce her pregnancy. 
Kim had spent the whole month of December sharing snaps from a Christmas family photo shoot and, as expected, she released one yesterday.
But Kylie didn't even appear:
Kylie did post something to Instagram herself – but it was just his magazine cover:
All that hype for nothing.
Conor McGregor shared snaps of his first Christmas with Conor Jr and Dee Devlin. 
Matching onesies for all on Instagram:
It's been a really up and down year for the MMA star, but it looks like they all had the best Christmas Day to end 2017 with.
A few days ago he referenced his sister Erin's upcoming appearance on Dancing With The Stars:
He's going to be keeping an eagle eye on how that goes in January.
What did other celebs get up to for Christmas?
Niall Horan gave a Christmas Eve shoutout to former One Direction pal Louis Tomlinson on Sunday night. 
The lads:
Little Mix's Perrie Edwards spent her first Christmas with Liverpool footballer Alex Oxlade-Chamberlain:
Bless.
Meghan Markle spent the day with Harry and the rest of the royal family – even attending church with them in the morning.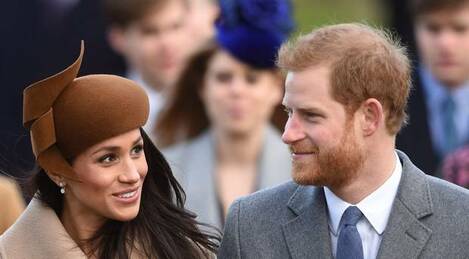 Source: PA
Protocol usually dictates that fiancees aren't invited to the service, but an exception was made because Meghan's family are in the States.
Sound of them.
Here's what Christmas looks like in Miley Cyrus's gaff.
No sign of Liam Hemsworth dropping in – he's probably down under with the rest of the Hemsworth clan for Christmas.
Look at this photo of Serena Williams and her new baba:
Emilia Clarke gave a shoutout to everyone working in the NHS over Christmas:
And the rest of the day's dirt…
Coleen Rooney has been seen for the first time in months with Wayne in the family's Christmas snap. (The Sun)
Storm and Ronan Keating are on a Christmas holiday in the Maldives. (Goss.ie)
Robbie Williams has posed for a naked Christmas selfie. As you do. (DailyMail)
Jennifer Lawrence visited a children's hospital over Christmas and there are photos. (US Weekly)
DailyEdge is on Instagram!