COLLECTORS ARE AN unusual bunch.
An unusual bunch with a lot of extra space in their homes.
Check out some of the most incredible collections around.
Hot sauce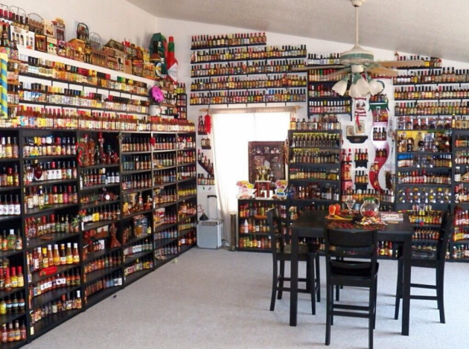 Source: Twitter
Vic Clinco has an entire room in his home in Arizona dedicated to storing his hot sauce collection.
Super Soakers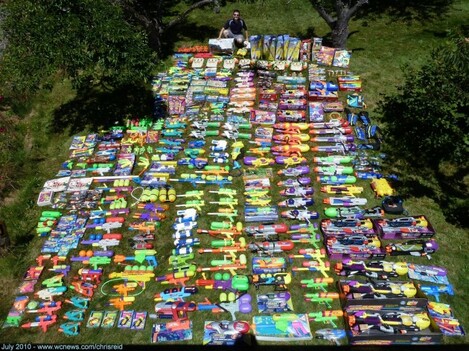 Source: Imgur
Chris Reid has more than 340 Super Soaker water guns.
Winnie the Pooh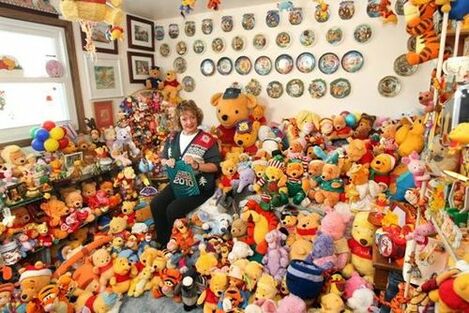 Source: Imgur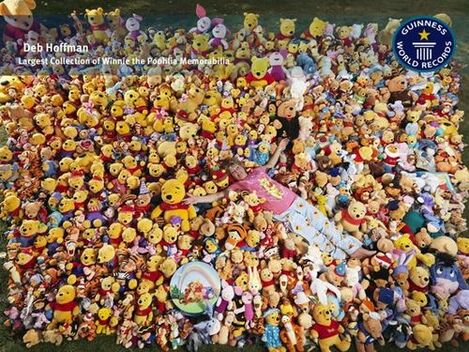 Source: Imgur
Deb Hoffman from Wisconsin has spent twenty years collecting Winnie the Pooh memorabilia.  She has 8,900 pieces.
Barbies
Source: ITN
This man from Singapore has more than 6,000 Barbies.
6,000.
Fizzy drink cans
Source: Oddee
The owner of this collection remains anonymous, although we do know that he has more than 8,000 coke cans.
Hot Wheels
Source: Imgur
Presenting, 2500 Hot Wheels toy cars.
Lightsabers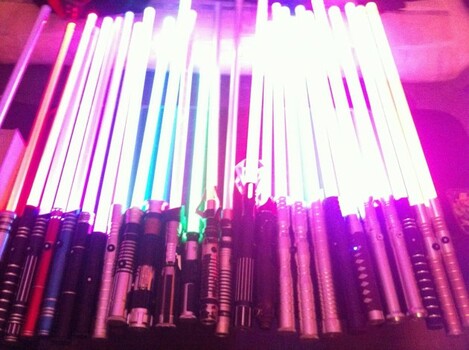 Source: Imgur
Source: Imgur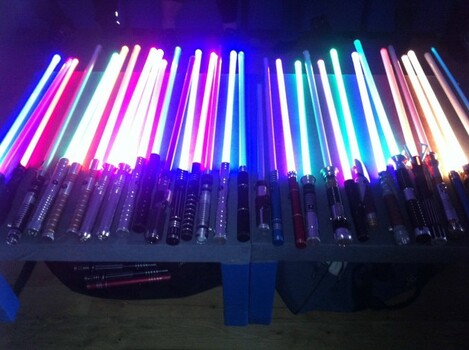 Source: Imgur
This is just some of Imgur user theoclast's lightsaber collection.
Appliances
Source: TLC
Fred and Robert have 400 appliances in their house.
Ballpoint pens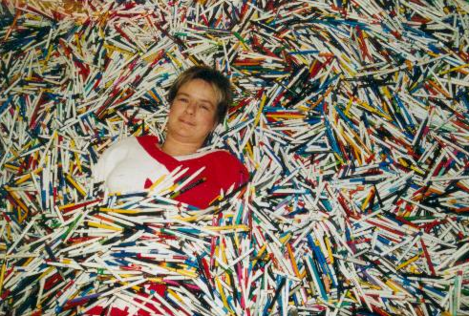 Source: Promo Parrot
Angelika Unverhau from Germany has collected more that 220,000 ball-point pens.  That's without duplicates.
Beer cans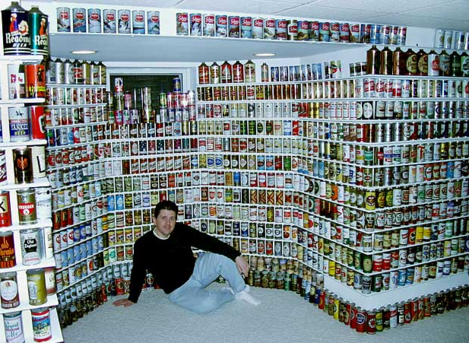 Greg Stinza spent more than twenty years collecting these bad boys.
Pokemon teddies
Source: Tumblr
What you see above are 12,000 items of Pokémon merchandise, owned the the then 21-year-old Lisa Courtney.  She spent 13 years building her collection.
Mickey Mouse
Source: World of Female
Jane Esteves owns more than 2,500 Mickey Mouse items.
Dolly Parton
Source: Doug Moxley
Patric and Harold have over a million pieces of Dolly Parton memorabilia.
Are you a collector?  Can you compete with these guys?