OVER ON DAFT, there is currently an ad for a double bedroom in Phibsborough available after Christmas.
As you can see, the rent isn't totally extortionate and it looks decent enough.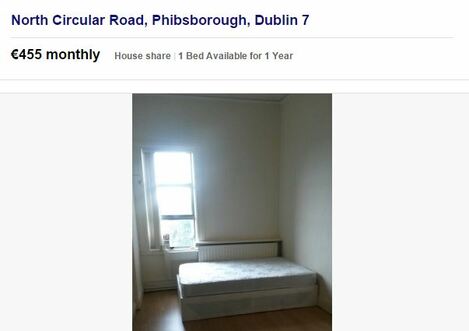 Source: Daft
It even has a ping-pong table!

Source: Daft
Yes, it ominously states that people are "enjoying their youth" on the property, but it also has a barbecue. Swings and roundabouts, etc.
Source: Daft
It all sounds good until you reach the end of the advert where it states that a "third level qualification is required".
Source: Daft.ie
A college degree for a gaff? Ah here.