DID YOU HEAR? Dublin has expanded to take in almost every county in Ireland! At least, that's what it says in the Mail today…
Earlier today, the Mail Online covered the story of Benjy the gay bull from Co Mayo, who was saved from the slaughterhouse by Sam Simon, co-creator of The Simpsons.
The picture caption for the story features an interesting attempt at understanding Irish geography.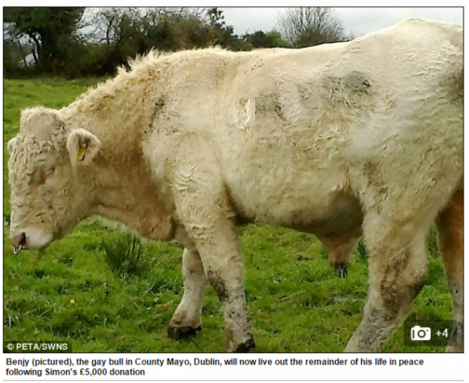 Source: Mail Online
HMM.
h/t Joe.ie