DAME JUDI DENCH has come out in defence of disgraced actor Kevin Spacey.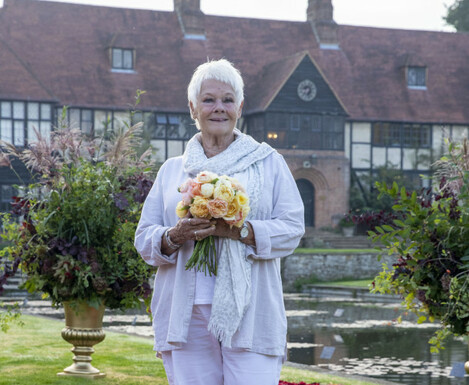 Source: PA Wire/PA Images
The veteran actor spoke about how Spacey supported her following the death of her husband Michael Williams in 2001, and slammed film bosses for replacing him in the 2017 film All The Money In The World.
Spacey has faced several allegations of sexual assault and harrassment, several of which are being investigated by the Los Angeles County Sheriff's Department.
Speaking at the San Sebastian International Film Festival, Dench said: "I went to do The Shipping News with Kevin Spacey, and Kevin was an inestimable comfort and never mentioned he knew I was in a bad way. He cheered me up and kept me going."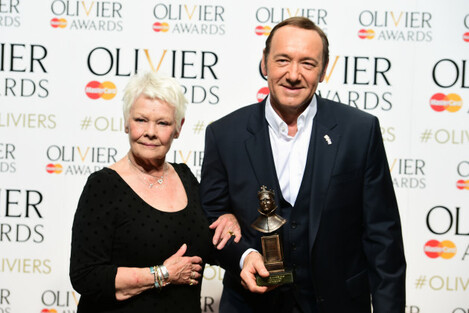 Source: Ian West
According to Variety, she then went on to criticise the recasting decision.
"I can't approve, in any way, of the fact that — whatever he has done — that you then start to cut him out of the films,' she said. 'Are we to do what happened when he was replaced with Christopher Plummer? Are we to do that throughout history?
Are we to go back throughout history and anyone who has misbehaved in any way, or who has broken the law, or who has committed some kind of offence, are they always going to be cut out? Are we going to extrude them from our history? I don't know…"
The Oscar winner went on: "I don't know about the conditions of it, but nevertheless he is, and was, a most wonderful actor. I can't imagine what he is doing now… And a good friend."
It comes after former co-star Robin Wright said she believes in "second chances" when it comes to Spacey.
I believe every human being has the ability to reform. In that sense, second chances, or whatever you are going to call it – absolutely, I believe in that. It's called growth."
It all goes back to the issue at the hand – that there's too much emphasis put on the abuser, and not on the abused; the survivors. All Spacey's peers see is a colleague – perhaps a friend – scorned. They are often not exposed to the realities of the victims, sometimes willfully – because ignorance is bliss, right?  
While Dench's point about rewriting the course of history is a fair one, it doesn't mean we can't and shouldn't learn from it. 
DailyEdge is on Instagram!