BLUR PLAY THEIR only UK and Ireland gig at IMMA in Kilmainham tomorrow evening, and frontman Damon Albarn is in town a day early to prepare.
He's already stopped off at the IFI, who told DailyEdge.ie that he was:
Just having a quiet cup of tea, so he was.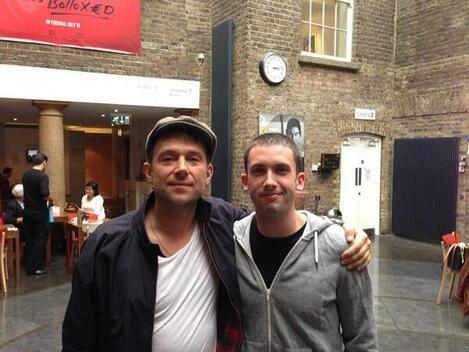 Pic courtesy of IFI/@IFI_Dub
And most recently he's been seen swanning around Temple Bar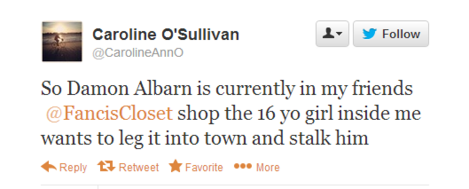 WHERE TO NEXT?
The Zoo?
The Leprechaun Museum?
Viking Splash Tour?
Blur play at Imma tomorrow evening with support from Bat for Lashes and The Strypes.
There's a free exhibition spanning the band's career running right up until tomorrow's gig.