IF YOU'RE A dog lover you'd better reach for a big box of tissues.
This one is going to hit you right in the feels.
Massachusetts State Police trooper Christopher Coscia posted a tribute to his police dog, Dante, on Facebook earlier this week and it's already reduced the internet to a blubbering mess.
The piece – titled One Last Ride – tells the tale of an incredible dog and his very special bond with his human partner.
The pair developed a very close working relationship from day one and spent 9 years on the force together before Dante had to retire.
Coscia writes:
Dante was best described as a one-person dog, and as tough as he was for other people to get close to, our relationship never waivered. Every morning when I opened the door to his kennel he would jump up on me, wrap his paws around my waist, get his morning greeting and pat from me, storm up the stairs, and push the door open ready to go to work.
Dante was a pretty hard-working police dog in his prime and had been on hand to help solve many a crime.
Once he was able to track and locate a guy who had just murdered his girlfriend, and another time he located a cash seizure that was several times greater than the previous largest seizure in Commonwealth history. During his career he helped to rid the streets of drugs. He was able to locate and assist in the seizure of more than 1,000 grams of Heroin, more than 8,600 grams of cocaine (one seizure alone of more than 7 lbs. that had been canned mechanically), more than 1,000 lbs. of marijuana, and more than $14,000,000 in cash.
However, his career came to an end when he was diagnosed with a debilitating illness.
It all started one day while taking Dante out to his kennel. He collapsed on me, falling like a rock with no control of his body. After several tests it was obvious to the vet that Dante had pulmonary hypertension, a disease of unknown cause that prevented him from getting enough oxygen to his lungs and making him collapse.
Coscia put off making the decision to put the dog to sleep for as long as possible, but with Dante's health failing something had to be done:
The day came when it was time to take him to the vet for the inevitable. After more than 2,300 rides that we took together, the dog who had trouble making out to the yard just feet away sat upright in his car for One Last Ride.It was a ride I had I delayed for eight hours, just driving around with him as we did so many times, struggling with the decision to put him down. He sat upright, alert as ever, checking the perimeter always on guard. How does the dog who can barely breathe remain upright and vigilant for so long?
You can read the full tribute – if you dare – right here.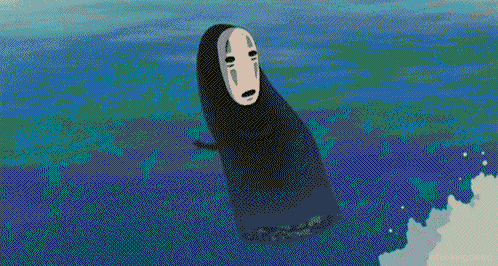 Source: Gifbay