IT'S PART AND parcel of spending the day out at the races – looking at the form and having a giggle at all the wonderful, wacky horses' names.
We've set out to answer some of the questions that the average punter might have about the lucky horse they're betting on this weekend…
First off, how do you even go about officially naming a horse?
In order to name a racehorse in Ireland, you must submit an original naming form to Horse Racing Ireland. Even horses already officially named in other jurisdictions, like the UK, must be named again to race in Ireland.
Horses are often known by a different name in the stables than they are on the track. That's because their official racing name might be chosen much later on – and by different people, of course.
People like using puns to make their horse's name memorable, and sometimes they will be dubbed a combination of their parents' names to carry on the torch.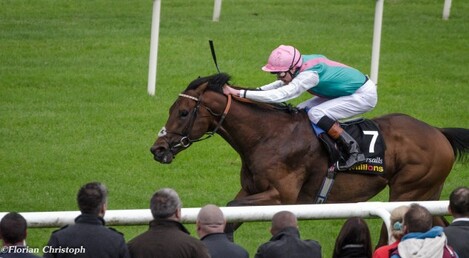 Source: Florian Christoph
Any other restrictions?
Just 18 characters are allowed in each name – which accounts for the lack of spacing in some names. The more you know!
Do names ever get turned down? 
Yes, they do. Names are turned down if they are already in use, too similar to other names or if they are insulting, obscene or likely to cause any confusion. So you won't get Shergar II, then.
Brands, copyrighted names or famous people aren't allowed either – so you won't find Coca-Cola running in any races this summer either.
Source: danheap77
And can you ever change a horse's name? 
Nope, a horse's name can only be changed if the animal has not raced either on the racetrack or point to point sphere.
C'mere, what are some of the weirdest horses' names in history?
We thought you'd never ask. Check out these creative beauties (and try saying them out loud for the full effect):
 

Onoitsmymothernlaw

Maythehorsebewithu

Hoof Hearted

Wear The Fox Hat
If you want to hear some more unusual horse names, then you're in luck for this weekend. The Dubai Duty Free Irish Derby at the Curragh is perfect for everyone in your group of friends – from the die-hard fashionista, the foodie or the celeb spotter. Find out more at goracing.ie/. And here's all the Ladies' Days happening this year - Best Dressed at the Derby will be judged this year by Made in Chelsea's stunning Millie Mackintosh.