DEAN NORRIS TOOK our nation's reputation to heart on his trip to Dublin over the weekend.
The Breaking Bad star went on the razz in the Workman's club on Friday, ahead of his appearance on the Saturday Night Show sofa, and he certainly had his priorities in order before he even arrived.
The actor, who plays narc Hank Schrader on the show, was more than happy to take photos with enthusiastic fans as he supped pints into the early hours of Saturday morning.
However, there was no sign of a hangover on Saturday night, with Norris even paying the Guinness Storehouse a quick visit.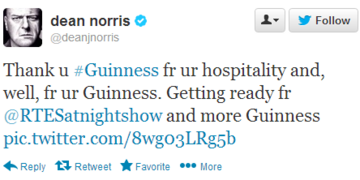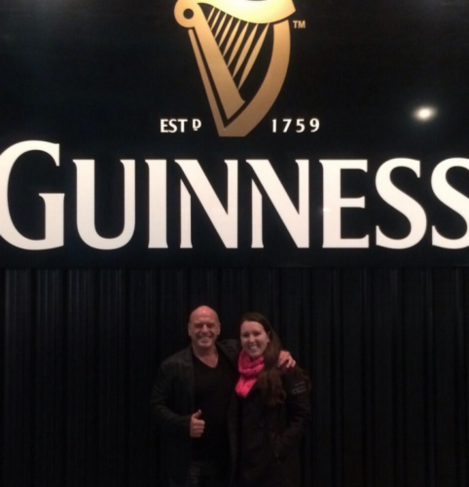 And sure wasn't he only looking DELIGHTED as he enjoyed Brendan O'Connor's company and the hair of the dog in the form of a smooth–what we assume is Jameson–whiskey.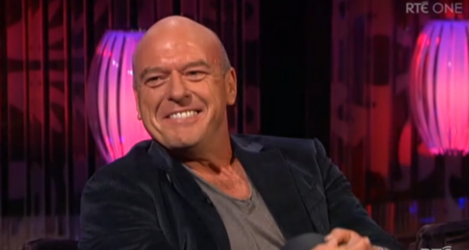 Despite being swarmed around the city, the actor didn't mind the drunken onset of punters asking for photos. Questioning him about the attention he'd received the night before, Brendan asked if he was noticing that people are hysterical around him in Ireland.
I have noticed that, it was kind of hard not to notice it last night. It's fun, it's great, it's an exciting time.
Norris was then presented with an amazing portrait from Irish caricaturist Niall O'Loughlin. Good luck getting that one on the plane.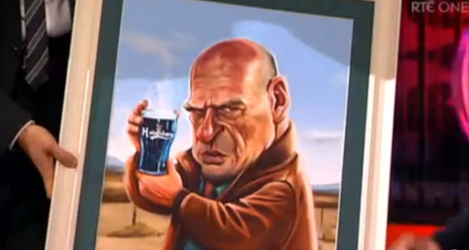 BUT the party didn't stop there. It appears that Hanky went on the piss with half of RTÉ early into the hours of Sunday morning.
There's no stopping him.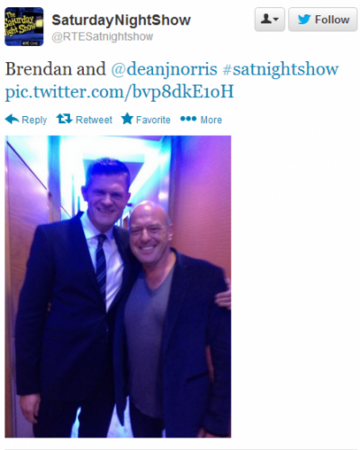 Source: Twitter/RTESatnightshow

Some man for one man.
We seriously hope he unleashed some of these moves: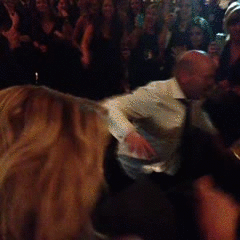 Source: Vine/Entertainment Weekly