DEANO WON US all over on last year's Late Late Valentine's special, and last night he came back to update us on his gigantic quest to get the ride.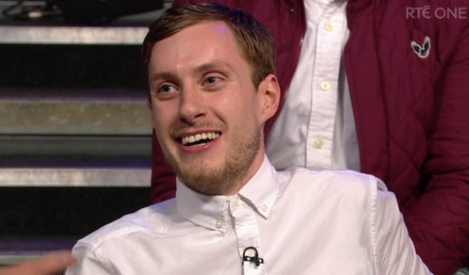 Deano took part in last year's Blind Date segment, and famously told his date he loved her during their interview with Ryan.
How did he sum it all up?
I'm feeling exotic.
Basically, he was locked.
Source: DailyEdge.ie/Vine
He was sitting safely in the audience last night and admitted he is still single, but it's been an eventful year.
I think what the nation really wants to know, is did I get the ride? And d'yknow what? I did.
Queue chants of DEAN-O, DEAN-O from the crowd.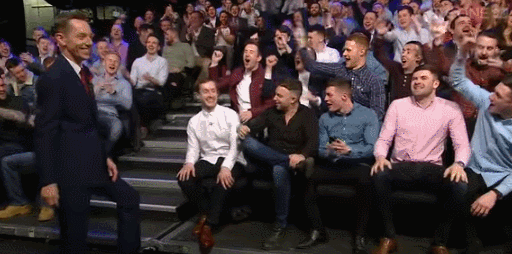 Ah, such collective joy shared in getting yer hole.
We must clarify, he didn't mean he got the ride with his fellow Blind Dater. No, she apparently told him to "f**k off".
He was even featured on the kiss cam.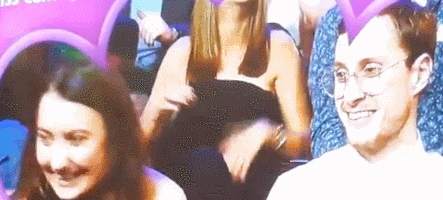 Wait now, who's that beside him?
Philly, from Tallafornia?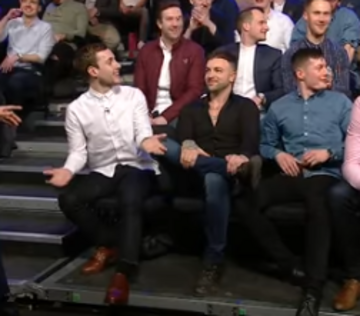 Source: RTÉ
The lads.
Source: The Late Late Show/YouTube
DailyEdge is on Snapchat! Tap the button below to add!