ATTENTION NACHO LOVERS. These nachos look good, right?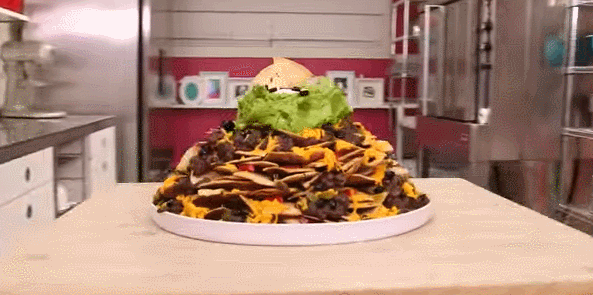 Well, all is not as it seems. The delicious stack of tortilla chips and toppings you're looking at is actually a cake.
It was created by blogger and cake whisperer Yolanda Gampp. It's a chocolate cake, with cream cheese guac, cinnamon sugar tortillas, wine gum chillies, chocolate beef, and chocolate cheese.
We've said it once and we'll say it again.
Get in our damn bellies.
Here's how to make it if you're feeling adventurous:
Source: How To Cake It/YouTube