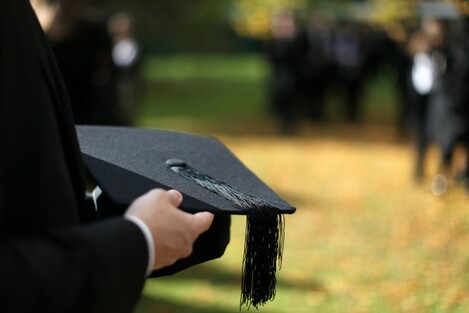 Source: Shutterstock
STUDENTS AT SOME universities in the UK can now pay for "digital slimming" to make them appear thinner in their official graduation photos.
School photo agency Success Photography says it uses "advanced digital technology" to slim down the "bulky and unflattering" pictures. It also offers "smile enhancement".
The service – currently being offered ahead of a graduation at the University of York – has sparked negative reactions on Twitter.
So what actually happens? According to Success Photography's website:
The traditional graduation gown is a mark of respect and achievement. However it can be bulky and unflattering. With advanced digital technology we can reduce the gowns appearance making it more fitting to your shape.
The slimming service is listed at an extra cost of £9.95 per package of photos.
Success Photography also lists two universities in Northern Ireland – the University of Ulster and Belfast Metropolitan College – on its site. However, neither are listed as having scheduled any upcoming events with the agency.