THE MAYOR OF Kerry is considering bestowing honorary citizenship on a Dingle stalwart.
Who?
This wise old guy.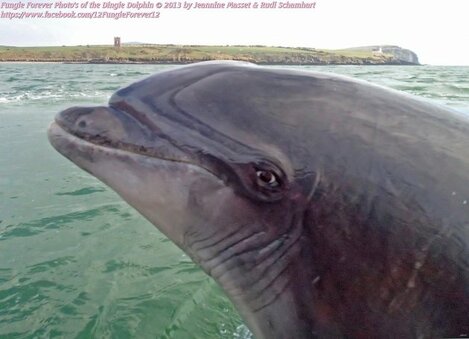 Dingle and Fungi are celebrating their 30th anniversary today, marking the day the dolphin first arrived in the bay.
For the occasion, local people and visitors have turned out to share their favourite memories, funny facts and catch another glimpse of the Kerry resident.
Radio Kerry spoke to Mayor Terry O'Brien who said Fungi should be an honorary citizen because of the boost he has brought to the county, adding that he is responsible for bringing many visitors to the area.
There has also been a massive drive this morning to get Fungi trending on Twitter, where you can go follow him. It is kind of fun when he follows you back and he is somewhat amusing.

Some (more cynical) people don't believe that the same dolphin has swam around the bay since 1983 but DailyEdge.ie investigated those claims previously and were more than satisfied that the original is still intact.
The photo (taken on 4 April) comes with the kind permission of Jeannine Masset and Rudi Schamhart, who have been visiting Fungi since 1991. They have some amazing new images on their Facebook page.
Here he is on his big day: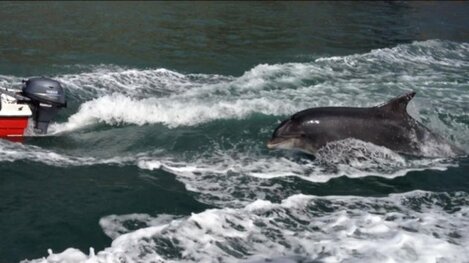 Image: Andrew Morrissey/Twitter
Share your Fungi memories in the comments section please!