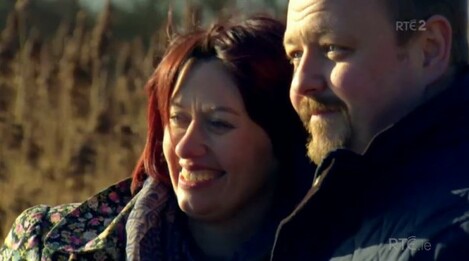 Source: RTÉ Player
FROM IKEA WEDDINGS to blue wedding dresses, RTÉ's Don't Tell The Bride has been truly knocking it out of the park this year.
Last night, we met Dean and Liza, a couple living in Co. Monaghan. The couple met as children over thirty years ago and were due to go to a Valentine's Day disco, but lost touch when Dean had to prematurely return to England.
They rekindled their childhood romance many years later and have been going strong for over 17 years now. They run a funiture restoration business in Co. Monaghan and are parents to two children, Lily and Sammy. Idyllic, right?
After a prolonged engagement – 10 years, but who's counting? – Dean decided that he wanted the wedding to have a 1980s theme and took it upon himself to recreate the Valentine's Day disco they never got to attend.
Just look at how excited he was at the thought of dancing to Madonna!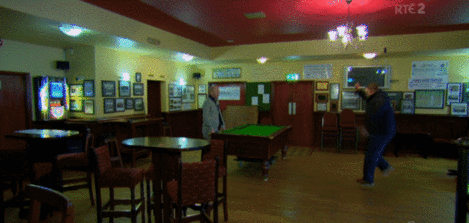 Source: RTÉ
Meanwhile, this was the t-shirt he wore on his stag…
Your man could never.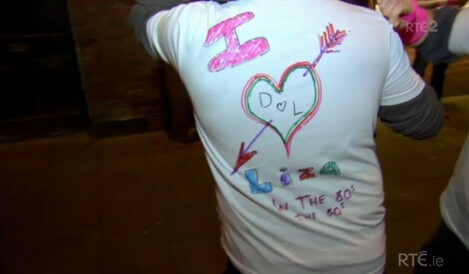 Source: amy
He decided to go all out and even rented a Ford Cortina to bring his beloved bride to the wedding venue.
Vintage.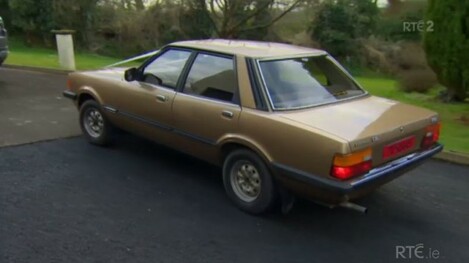 Source: RTE
The afters had brightly coloured sunglasses, wigs and glowsticks – everything you could want from an 80s extravaganza.
Liza was only delighted <3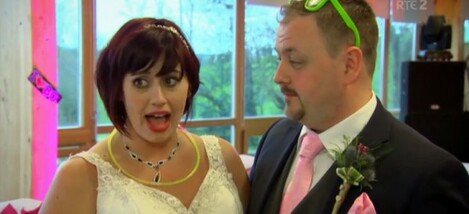 Source: RTÉ
Source: RTÉ
Not to mention paper hearts and heart-shaped balloons strewn everywhere.
The teen disco of your dreams.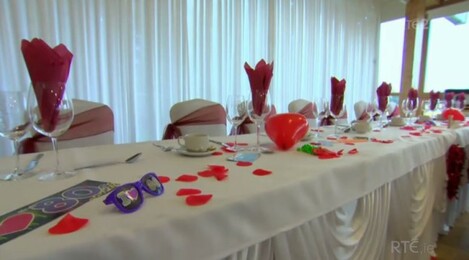 Source: amy
The best part, though? That would be when Dean and his two children surprised Liza with a choreographed dance to Hall and Oates' You Make My Dreams Come True
!!!!!!!!!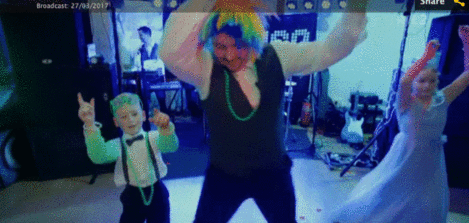 Everyone at home was thoroughly charmed by it all.
Cutest one yet
<3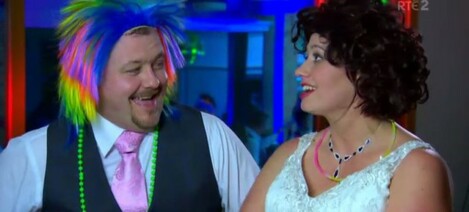 Source: RTÉ
DailyEdge is on Snapchat! Tap the button below to add!