LAST NIGHT'S Don't Tell the Bride was certainly an eye-opening one.
We met Nick and Sarah, who have been together nine years after meeting on holiday in Lanzarote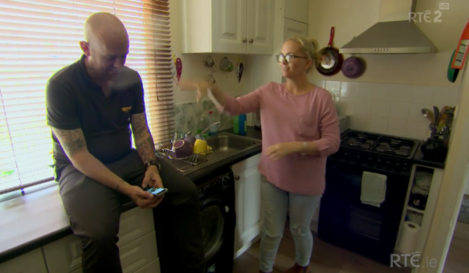 Source: RTE
They have two sons, and one was on the way, so decided to take the plunge and get married.
We see that Sarah is obsessed with the idea, but Nick has other plans
Source: RTE
He wants a Halloween-themed wedding, and by God, he's getting one
You almost want him to succeed as he says his goodbyes to his family.
Source: RTE
But he makes it so, so hard.
He paints watermelons orange to look like pumpkins, and didn't even splash out any cash for the hen do.
The bride had to cough up €150 for a tour bus.
He bargained for the dress, but at least Sarah is getting one
She wasn't a massive fan at all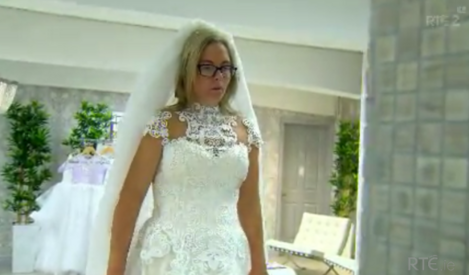 Source: RTE
He settles on a zombie theme, 'til death do us part', with the ceremony in the woods and the reception venue being The Village Hall.
Her makeup looked the part, if you were an extra in a horror movie
She soon came around to it (as they all weirdly do…) and it ended up actually being a bit of craic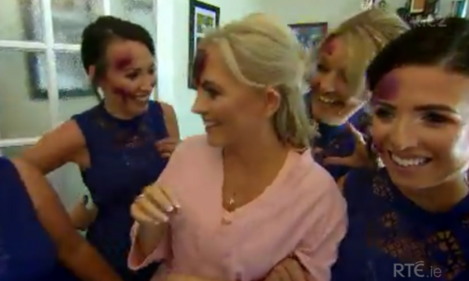 Source: RTE
Even the part when zombies attacked her as she walked up the woodlands aisle
Source: RTE
Viewers weren't as impressed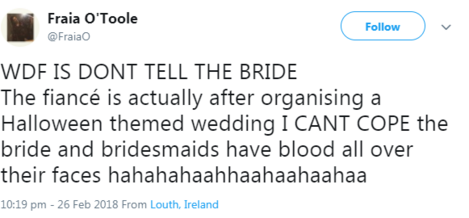 They loved it, though, which is all that matters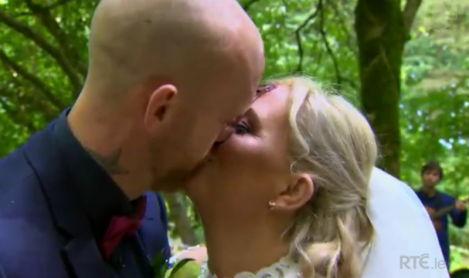 Sarah said:
It's cool, it's so original.
What wonders will next week hold? Probably another visit to a joke shop for the reception.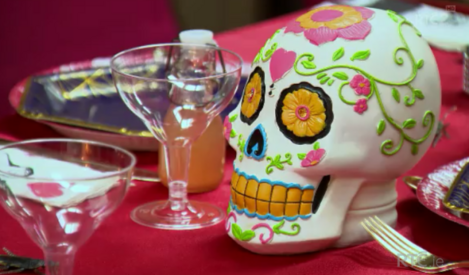 Source: RTE
DailyEdge is on Instagram!