WE'RE FOREVER COMPLAINING about the ridiculous cost of a pint in Dublin's fair city but wait until you see how much you'd be paying abroad.
DailyEdge.ie reader Mark O'Donohoe was in Paris over the St Patrick's Day weekend, and sent us this snap.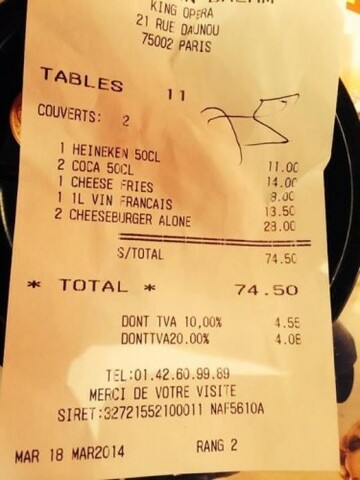 Source: Mark O'Donohoe
At a cool €11, a Heineken in Paris easily beats the cost of these pricey Irish pints. In fact, you'd pay pretty much the price of a pint for a Coke.
Notions.