NOW, BEFORE ANYONE accuses him of supporting the gender pay gap or backing racial discrimination within broadcasting, Eamonn Holmes is, in no uncertain terms, not here for that.
However, the veteran broadcaster has admitted that he fears a reliance on politically correct material may be to the detriment of television.
Speaking to The Daily Star, the This Morning host said the current approach to broadcasting is, well, a little vanilla.
It's an increasingly PC world. You've got a whole TV schedule that is vanilla – it's full of vanilla presenters who just say what is on the autocue.
We were always of the impression that reading from the autocue was pretty vital, but OK.
Eamonn, who has been hosting the long-running breakfast television show with this wife, Ruth Langsford, every Friday for 12 years, think people may be losing the run of themselves.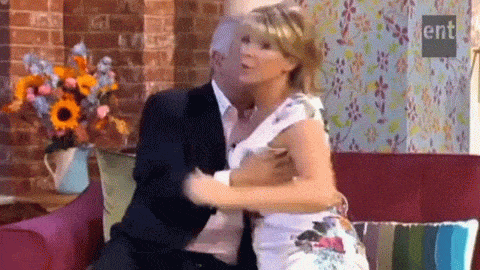 I've got nothing against being PC. Nobody has any argument against things like equal pay or racial discrimination. But then there are some things that are so PC you just think 'Oh, don't be ridiculous'.
58-year-old Eamonn, who has been in the industry for more than 30 years, has made his fair share of on-air gaffes over the years, but insists broadcasting is often made more difficult by people who don't have the right approach to it.
Being in TV is the easiest job I'll ever do, but it is made more difficult by people who either can't do it, or can't understand, or want to make themselves seem more important.
Alright, so…
DailyEdge is on Instagram!