YESTERDAY, ONE IRISH girl became the hero of this weekend's Electric Picnic when she refused to sell her ticket to the festival and was sent this email from work:
[image alt="10982175_1193959120620435_8034251134008088766_n" src="http://cdn.thejournal.ie/media/2015/09/10982175_1193959120620435_8034251134008088766_n-333x500.jpg" width="333" height="500" title="" class="aligncenter" /end]
She posted her news to the official Electric Picnic Facebook page and it has since blown up online.
Speaking to The Eoghan McDermott Show on RTÉ 2FM this evening, Limerick native Emily described how it all went down in her workplace:
Because we are open for seven days, I had to specifically ask for certain days off – so that probably isn't too great for them as I needed a day off after the weekend.
Emily then said that she had bought the tickets ages ago and properly informed her boss three weeks ago that she was set to go to the festival. But then she was told that to keep her job she would have to give them up. That wasn't an option for her:
I'm going with my sister so she'd have no one to go with.
That was on Saturday, the email was yesterday morning. I wasn't rostered for the weekend – it hasn't gone up yet.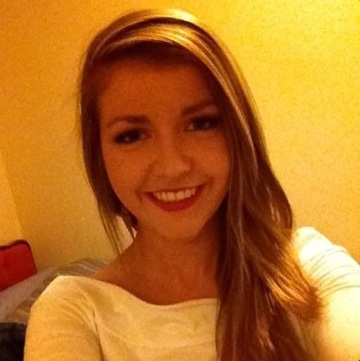 Source: Twitter
What was her reaction to the email? She tells Eoghan:
I giggled a little bit and sent it to my friends on Whatsapp.
And why did she put it online?
I thought maybe Electric Picnic might give me something for free, I didn't think 15,000 people would end up liking it.

Source: Thelibrarylimerick
But, in a rather extraordinary development, The Library Bar in Limerick got in touch with 2FM to offer Emily a position. As the manager Paul told the show, the job certainly suits:
It's basically a live music venue – so we can understand Emily's situation.
But would Paul let someone go along to the Picnic if they had given him three week's notice?
I would of course! Sure I'm going along myself.
There's a job for her when she comes back from Electric Picnic. There are a few options there for her. Firstly, starting behind the bar. Let's see how it goes with her.
And now Emily can enjoy Electric Picnic safe in the knowledge she has something to fall back on.