GARDAÍ IN CO Laois are gearing up to start trying to reunite Electric Picnickers with their lost stuff this afternoon.
Phones, wallets, bank cards, passports and driving licences are among the many items which were found or handed on over the weekend to the Garda Station on site in Stradbally.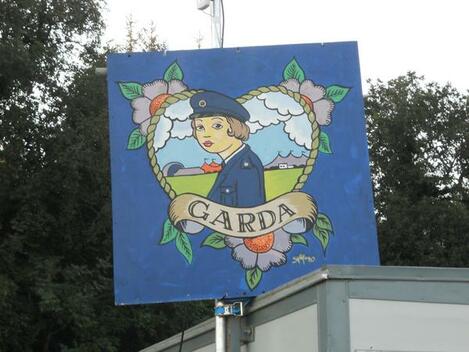 Source: @RuairiMcKiernan
Gardaí have told DailyEdge.ie that individual documents like passports, driving licences and bank cards have been returned to the issuing authority or banks, and that they should be contacted directly.
For everything else, there will be a dedicated phone line available at Stradbally Garda Station between 2 and 4pm to allow people to register the details of their lost or stolen property. The phone number is 057 8625222.
Gardaí are advising people to have as many details as possible to hand when they make the phone call. For lost phones it's advisable to have the IMEI number (this should be available on the documentation you received with the phone), the PIN number and details of your screensaver.
A Garda spokesperson at Portlaoise Garda Station told DailyEdge.ie that Gardaí will endeavour to return
What we can based on the information that we have as soon as possible. Anything we haven't got an owner or the details will then be passed on to the Garda Press Office and images will be uploaded to the Garda website and other social media.
Those who have already registered their property as lost at the Electric Picnic Garda Station onsite do not need to do so again by ringing the Stradbally number.
Gardaí are also asking that people be patient when attempting to register their details over the next two days, as they are expecting a high volume of calls.
In summary, if you're trying to track down your stuff: