RTÉ PRESENTER Eoghan McDermott has railed against the state broadcaster's marriage referendum gag order, saying: "F**k you RTÉ."
In the run up to the referendum, RTÉ asked staff not to air their views publicly to "ensure fairness in its coverage".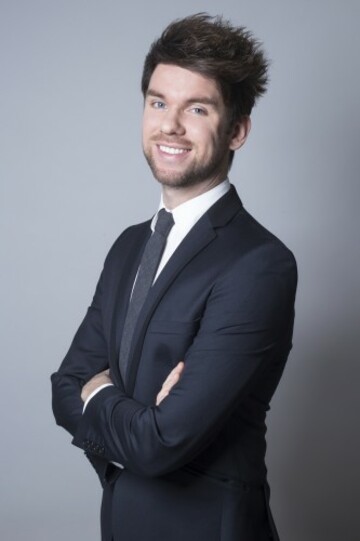 Source: RTÉ
The move was not without its controversy – comedian Oliver Callan was cautioned after calling for a Yes vote, and RTÉ Pulse presenter Scott De Buitléir quit earlier this month after the broadcaster asked for 'balance' on his LGBT radio show.
It seems that resentment may have been bubbling under the surface – last night, just after 10pm, The Voice presenter Eoghan McDermott sent out this angry tweet: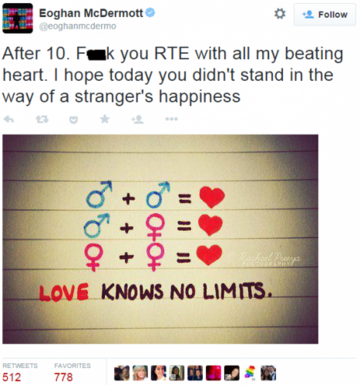 Source: Twitter/@eoghanmcdermo
Reaction to the tweet was mixed, with some of his followers lauding his "passion" and others accusing him of "throwing the toys out of the pram".
But now, in the cold light of day, McDermott has backtracked, saying his outburst was down to a "heightened emotional state".
When asked by TheJournal.ie about the gagging order, RTÉ stated:
RTE has clear guidelines to ensure fairness in its coverage around referendums and elections. These guidelines have been issued to all staff and contractors, and RTÉ is engaging with staff and contractors as required to ensure the guidelines are understood.