FACEBOOK INTRODUCED ITS 'Marketplace' feature for buying and selling goods earlier this year.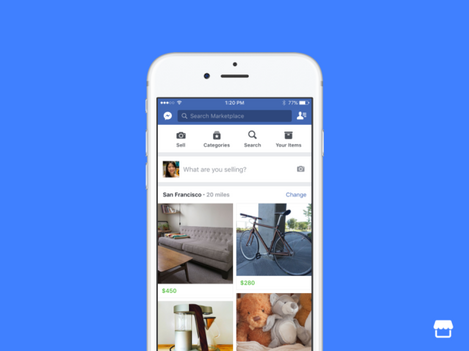 Users can post and view photos, search, and filter the results by location, category or price.
It is also possible to browse the categories and adjust the location where users are based. Like similar services, it is also possible to direct message another user to ask them questions or arrange a purchase.
I've seen people selling all kinds of everything here – including Virgin TV remotes.
The thing that I've seen for sale most often though? Kylie lip-kits.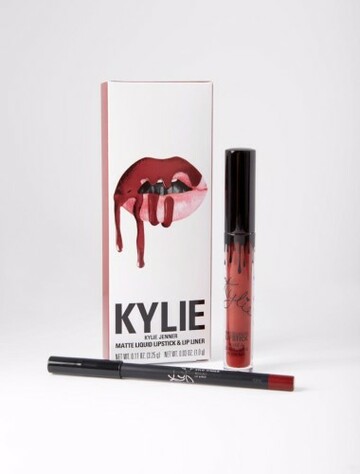 The makeup company, launched by Kardashian clan shoot-off Kylie Jenner two years, has been wildly successfully, generating sales of $420 million in sales in just 18 months. Each release from the line sells out in minutes.
On kyliecosmetics.com – the only registered stockist of the products worldwide – a 'matte' lip-kit costs $29 (€24). A 'velvet' lip-kit will set you back $27 (€22).
Strange, then, that someone on Facebook would sell a set of 6 lipsticks for €10.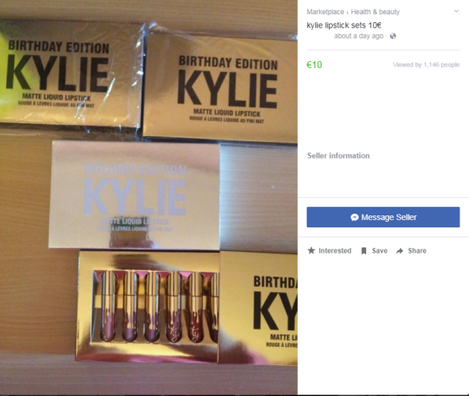 How? Are they just happy with making a massive loss?
Not likely. A much more plausible possibility? The products are counterfeited. The drip design on the lid is also a dead giveaway – the droplets are too close together.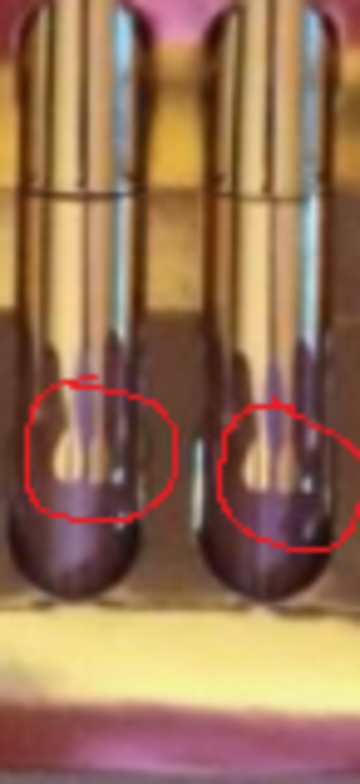 But sure, "what's the harm?", says you? Why pay above and beyond including shipping and customs for a lipstick when I can get something that's probably very similar for a fraction of the cost?
Probably because this might happen.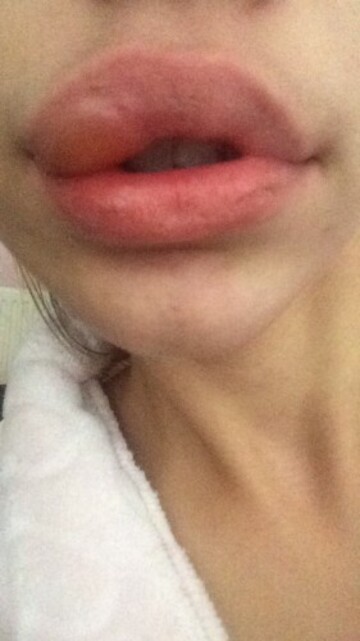 Source: Mercury Press & Media
Larissa Carters bought a lip-kit in the shade 'Love Bite' from someone on Facebook in April, but only got around to using it this month. The night she wore it, she experienced no issues with the product.
The follow morning, however, she woke up to find a lump on her upper lip which continued to swell and turn yellow as the day progressed.
An emergency appointment with her GP confirmed she was suffering with an allergic reaction as a result of using the lip-kit.
A Facebook spokesman said: "Items, products or services sold on Facebook must comply with our Community Standards, as well as the Commerce Policies.
The sale of goods, items or posts that we determine may be or are fraudulent, misleading, deceptive or offensive is prohibited on Facebook."
Bottom line, it's almost impossible to determine what actually goes into counterfeit makeup.
Often, the dupes can contain paint thinner, mercury, carcinogens, and dangerous levels of bacteria due to the poor hygiene conditions of the places they're made.
As the old saying goes – if it's too good to be true, it probably is.