IN THE 1997 FILM, Face/Off, an FBI agent (John Travolta) and a terrorist (Nicolas Cage) undergo face transplants to assume each other's appearances, and chaos ensues.
It's bonkers, but evidently, people really love it. Like, really.
Source: Jeded
Earlier this week, critic Sasha Perl-Raver shared this excerpt of an essay about Face/Off handed up to her friend, a film professor.
"This is a real paper a student turned in," she tweeted in disbelief.
The essay was ostensibly an analysis of Face/Off, but quickly turned into a love letter to "the best goddamn movie in the whole world".
Here are some highlights:
Then the final battle at the end of the movie takes place in a church near the beach, which is so f*cking John Woo you don't even know. John Woo is the trillest.
Plane chases, prison breaks, face swapping, almost incest, bombs, child murders, and f*king boat chases. I will fight anybody who dares to tell me this isn't the best goddamn movie in the whole world.
"Nic Cage water skis without skis at one point! It's the best finale battle of all time! I pretty much peed all over myself the first time I saw it," the paragraph concludes.
The excerpt was retweeted thousands of times and while some people despaired for the future of humanity, others had no choice but to agree with the student:
Just keep doing you, Face/Off-loving student. Nic Cage would be proud.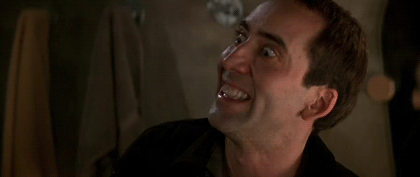 Source: Imgur
DailyEdge is on Snapchat! Tap the button below to add!