CHANNEL 4′S FIRST Dates returned for a new series last night, and it had a particularly strong Brexit flavour throughout.
One of the waiters even wondered aloud if Fred was "still going to be our boss" when it's all said and done.
Lovely.
Brexit was very much on the cards when Conservative Party employee Lettie arrived into the restaurant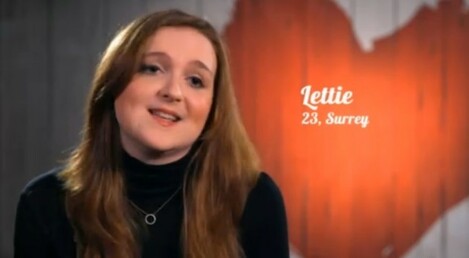 Source: Channel 4
Because they put her with Liberal Democrat Fred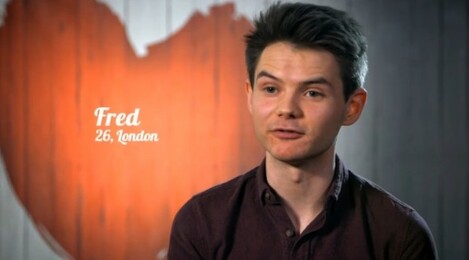 Source: Channel 4
The grand coalition.
This was Fred's face when she revealed that she worked for the Tories in Westminster
Source: Channel 4
His actual words:
Noooo. Let me out of here.
Good start.
Then he casually revealed he's a paid up member of the Lib Dems, and has even worked for them in the past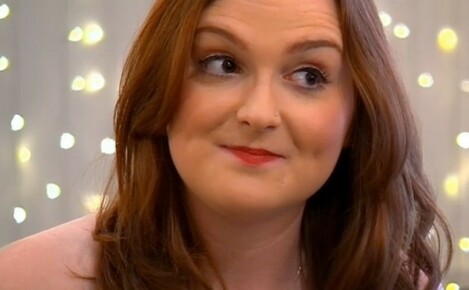 Source: Channel 4
Fred began dinner by spotting Chorizo on the menu and declaring it his favourite thing. Lettie then told him she was vegetarian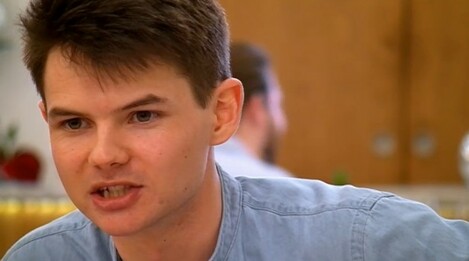 Source: Channel 4
There were many jokes there to be made
Then Fred popped the inevitable big question:
"Were you Remain or Leave?"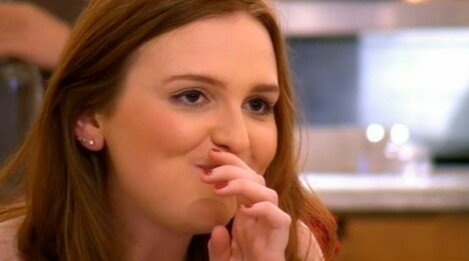 Source: Channel 4
"I was… I was… Leave"
Source: Channel 4
"I did campaign to Remain"
Source: Channel 4
A genuine awkward silence ensued.
Fred broke the silence:
We're going to march gamely on, to quote Boris Johnson
Oh boy.
For people watching, Brexit was going to be the dealbreaker
In the list of the worst topics to bring up on a first date, it has to be up near the top
Source: @mayasphere
But they did indeed march gamely on, and moved off the topic of Brexit for a brief minute to discover that they actually got on pretty well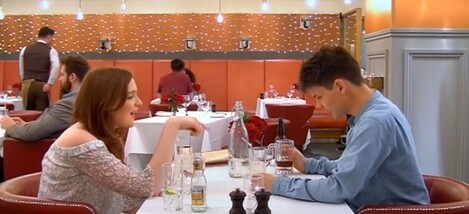 Source: Channel 4
So going into the big decision, there was a chance that Leave and Remain might come together and agree on something for once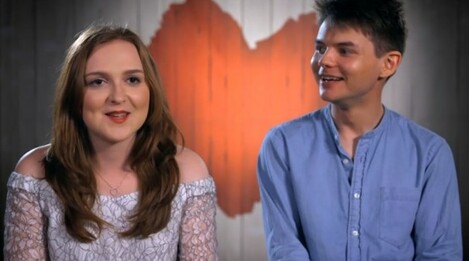 Source: Channel 4
Eventually, after what seemed like a long negotiation, both parties agreed that they would see each other again. Lettie summed it up well:
"The most awkward that you will ever see… but yes I will see you again"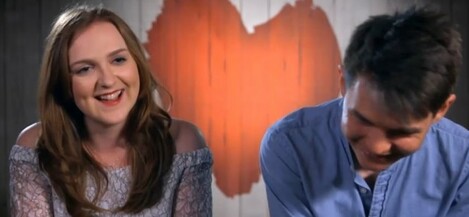 Source: Channel 4
People were expecting the opposite result – just like the vote itself

Source: @originalmaryb
They'd passed the ultimate test of 2017
But the reveal at the end was predictable enough
Source: Channel 4
And finished with an inspired line:
They both agreed to stay in the single market.
They probably couldn't agree on how to split the £350m bill on their second date.
DailyEdge is on Snapchat! Tap the button below to add!
As the clock ticks down, get all the best Brexit news and analysis in your inbox