IT'S THAT TIME of year again, when the junior infants start to learn what the Easter holidays are actually based on.
While some might get a bit mixed up with the concept, the story of Jesus's crucifixion would leave an impression on many a young mind.
And so it was when this mam in Tallaght came downstairs this week to find five-year-old Michael had perfectly recreated the scene with his Lego set
Source: Martha Mc Manus
That's some attention to detail.
His mam Martha tells DailyEdge.ie how this masterpiece came about:
Michael is in junior infants and has been learning about Easter all week. He gets up early every morning to make Lego and I came down the stairs the other morning and this is what he made. He was delighted with himself!
The bible story was an inspiration for his daily Lego creations:
"He blue tacked the men on and had all the apostles down one side and Mary and the girls on the other side"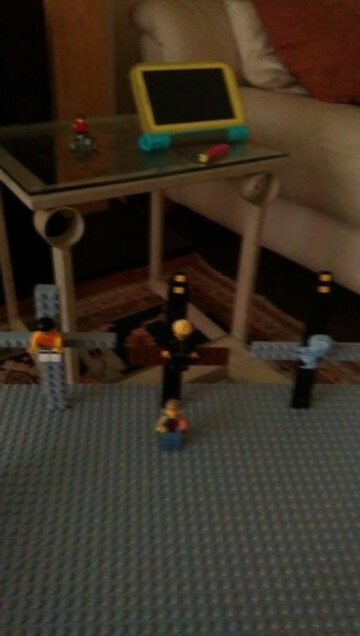 Source: Martha Mc Manus
That's some commitment to storytelling, in fairness.
Just wait until he moves on to Easter Sunday – we'll be in for a real Lego treat then.
hat tip OMGWACA
DailyEdge is on Snapchat! Tap the button below to add!