EVERY WEEKDAY MORNING, DailyEdge.ie rounds up the best of the day's celebrity dirt from the top to the very bottom.
We all know at this stage that Ryan Adams released a full album of Taylor Swift covers this week. Well, one folk singer wasn't having any of it, and that man was J. Tillman – also known as Father John Misty.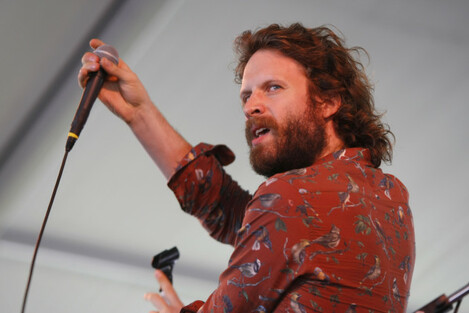 Source: AP/Press Association Images
He released a Velvet Underground-inspired version of Blank Space and dedicated it to the "classic Ryan Adams album 1989″ – which, in anyone's language, is serious shade. 

But since he tweeted out the cover and uploaded it to Soundcloud last night, it has already been deleted from all his accounts. Has he thought better of the covers, or has somebody GOT TO HIM? We'll see. (Wired)
Amy Schumer won an Emmy the other night, but perhaps her finest triumph was these extravagant balloons sent to her room by pal Jennifer Lawrence.
Look at them there: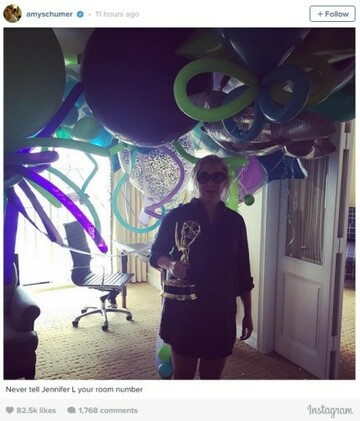 Source: @amyschumer/Instagram
"Never tell Jennifer L your room number" she says.
Surely it's ALWAYS tell Jennifer L your room number.
David Beckham has shut down rumours that he will be the next Bond. Which begs the question, who the hell started a rumour that he is even considered for the role?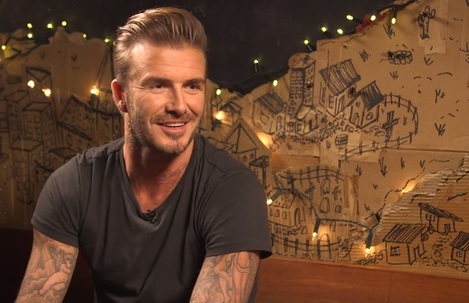 Source: Facebook
Speaking the Belstaff clothing brand, he said he wasn't looking to go into acting full time and that he is aware that there are Bond rumours:
Apparently so! But no I haven't been contacted yet, that's not something I'm looking to do.
Just imagine it though. (Mirror)
And the rest of the day's dirt…
In other Bond-related news,

Pierce Brosnan

has said that he thinks the next 007 will be a male and white. (

Daily Mail

)

Jennifer Garner

and

Ben Affleck

have been spotted out and about and having great craic. Aww bless. (

Popsugar

)

Geordie Shore

launched its new series with a glitzy party last night, and

Marnie

was all smiles despite her recent split from fiance Ricky. (

Daily Mail

)