IT'S FRESHERS WEEK for loads of colleges around the country – and you know what that means.
Queues for clubs and socs, free sweets for all and impromptu sessions will be had. And 2015 is no different:
1. The queue for the Harry Potter Society in UCC was mind boggling
Source: Twitter
2. In fact, the Harry Potter Socs are thriving around the country
3. And this timelapse of Trinity front square shows the hustle and bustle of Freshers Week
Source: Facebook
4. In the University of Limerick, the wristbands for the Freshers Ball were called Banter Bands and the queue was out the door
Source: UL/Facebook
5. Around UCD, this Michael Collins statue was spotted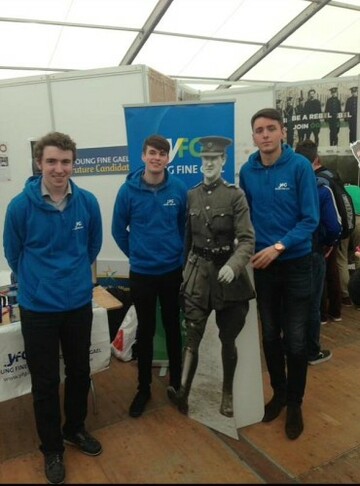 Source: Twitter
We're guessing there were plenty of gags made with that.
6. In DCU, the jamming session was well and truly on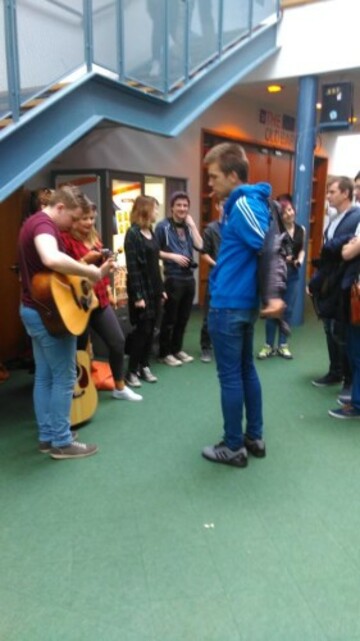 Source: Twitter
7. This was the scene at the iron stomach contest at IADT in Dun Laoghaire
"ARE YOU NOT ENTERTAINED?"
8. Sweets, as always, played a major role in getting people to join up
Source: Twitter
This bin of assorted Maoams was spotted in UCD. Sign us up for anything.
9. There were minor Irish celebs knocking around 'Shite Night' in DCU
Probably attended just for that name alone. Wonderful.
10. In Waterford IT, the inspirational messages were out in force
Source: WIT SU Facebook
Handwritten for that personal touch.
11. And finally, this lad was wandering Trinity entertaining/worrying everyone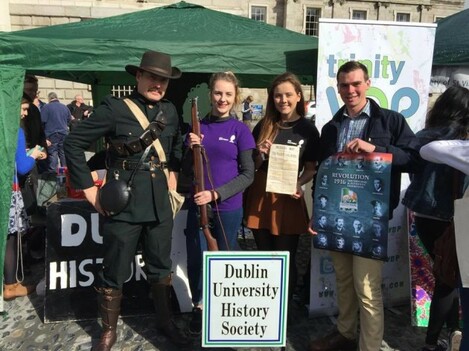 Source: Facebook
His resemblance to Daniel Day Lewis aside, his costume is what's most impressive.