1. "She's faking it."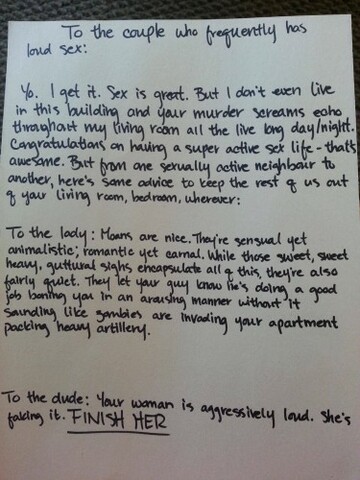 Source: Imgur
2. Oh, shag off.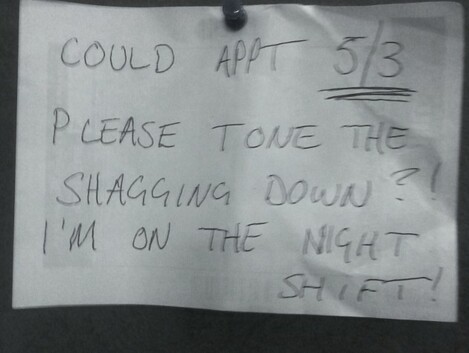 Source: Imgur
3. Poor Nick.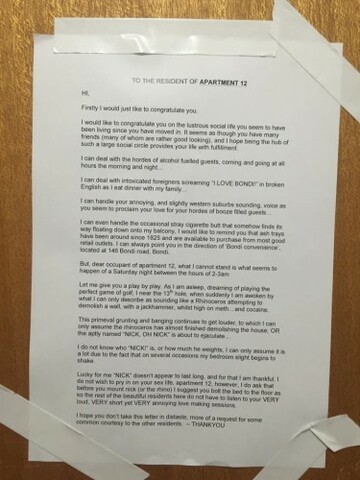 Source: Imgur
4. Or being told that you sound like you're "expelling demons"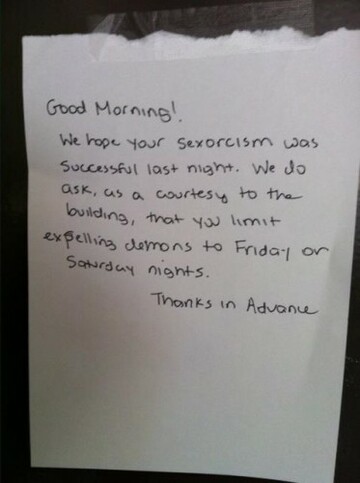 Source: uberhumor
5. You have to call 'em like you see 'em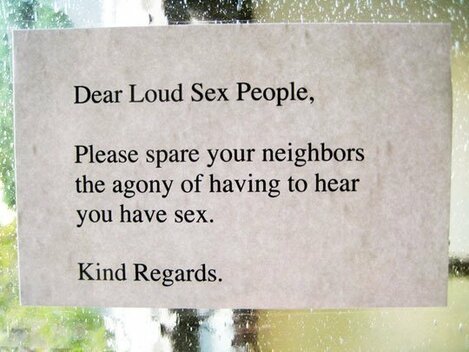 Source: Apartment Therapy
6. Meanwhile, this creepy endorsement would surely deter you from ever having sex again.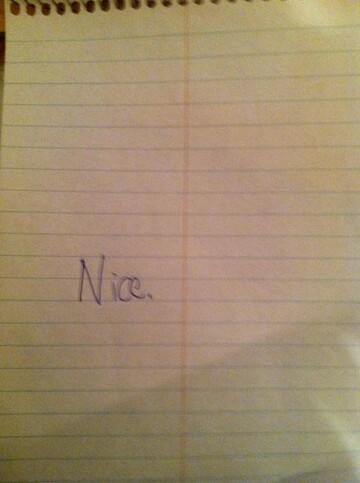 Source: Imgur
Reverse psychology, anyone?
7. If you don't like confrontation, let a friendly sex dinosaur do your work for you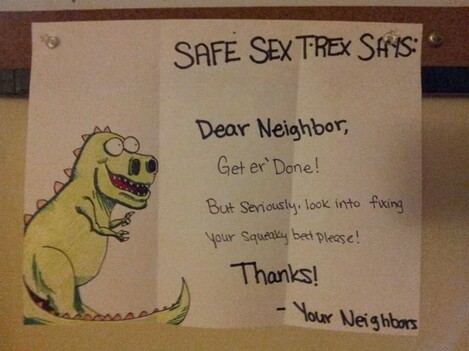 Source: happyplace
8. Or just add a passive aggressive love heart so they know how truly angry you are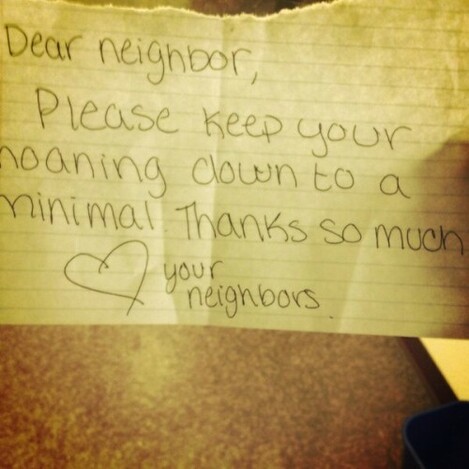 Source: Castiel/Twitter
9. Or you could query whether the sex noises were cries of "misery or discomfort"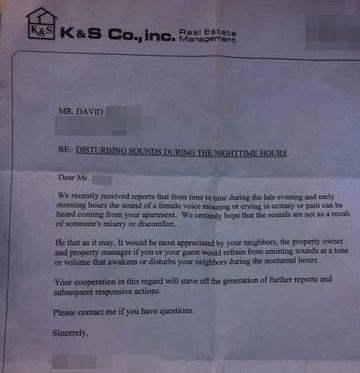 Source: studentbeans
10. BRB, adding "sexual voices" to everyday vernacular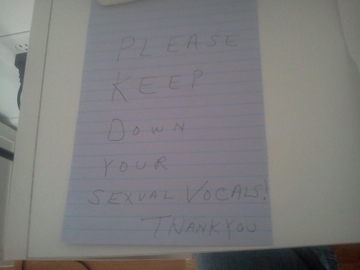 Source: studentbeans
11. Sometimes a visual aid can help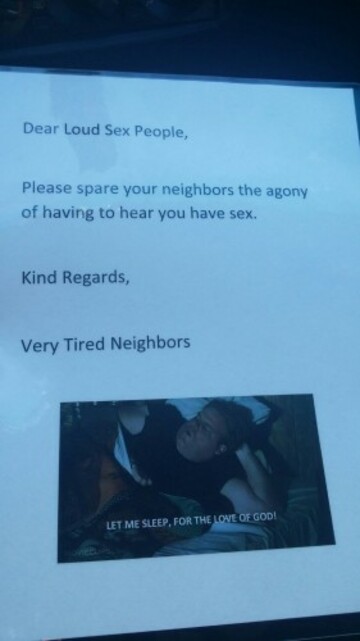 Source: Reddit
12. But when all else fails, you may just have to give them a taste of their own medicine…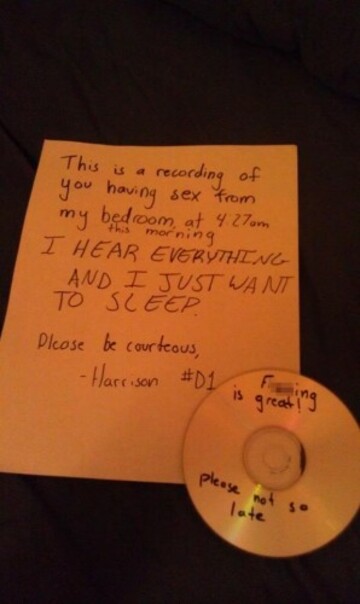 Source: Reddit
And nobody wants that.
*shudders*