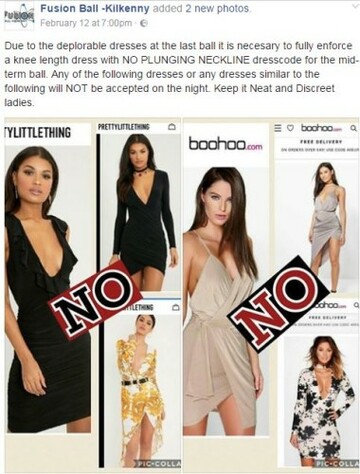 Source: Fusion Ball/Facebook
FUSION BALL IS a popular teen disco held in Pegasus Nightclub in Kilkenny.
A few days ago, the event landed itself in hot water when it posted a graphic advising young women what they could and could not wear to the ball.
Citing the "deplorable dresses at the last ball," the event stated that it would be enforcing "a knee length dress with NO PLUNGING NECKLINE" dress code for the event.
Keep it Neat and Discreet ladies.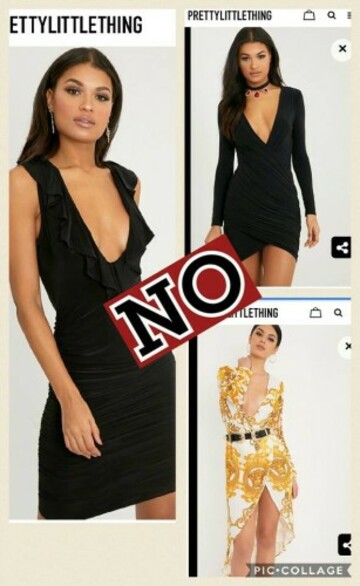 Source: Fusion Ball
The event was roundly criticised with many accusing organisers of trying to police what young women can wear. They responded by stating that they have always implemented a dress code, and that the status was intended to merely serve as a reminder.
We organise these events for 15 year old children to attend in a safe, supervised and fun environment. Our dress code has always been in place, since our first ever ball back in 2005. We put up a reminder of this before every ball and we also have it on the back of all tickets.
They also stated that they weren't just targeting girls and pointed to the "shirt, tie, slacks and shoes" dress code that exists for boys.
Nonetheless, some of the replies were pretty golden.
Like Aoife here asking if this "old-fashioned dress" would be suitable.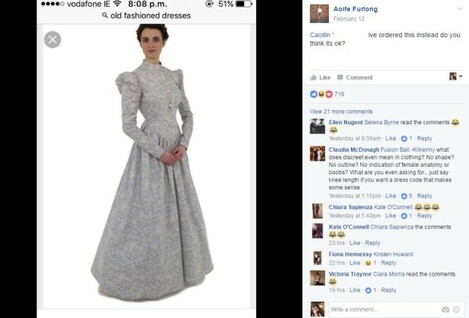 Source: Aoife Furlong/Facebook
Or Andrew suggesting that the lads show off a little bit of thigh.
Source: Andrew Stone/Facebook
Luke offering to sell this modest gúna…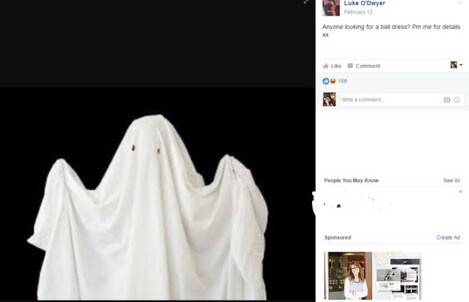 Source: Luke O'Dwyer/Facebook
And, of course, Lauren suggesting that gals forego dresses altogether and just wear a habit.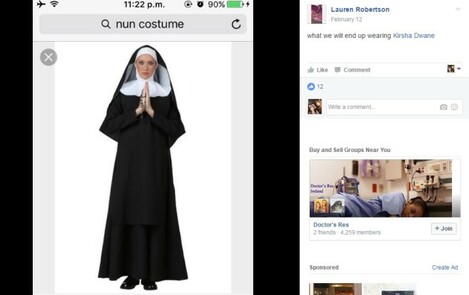 Source: Lauren Robertson/Facebook
Maybe they'll think twice before telling girls to "keep it neat and discreet" next time, eh?
DailyEdge is on Snapchat! Tap the button below to add!