IN A SIGNIFICANT plot point in last night's Love/Hate, a shipment of drugs was hidden in a delivery of garden gnomes.
You may remember that the ones with the blue hats contained the drugs, but what of the gnomes with the red hats? The ones Pauley allowed Elmo to sell?
Well, this ad appeared on DoneDeal just after the show ended.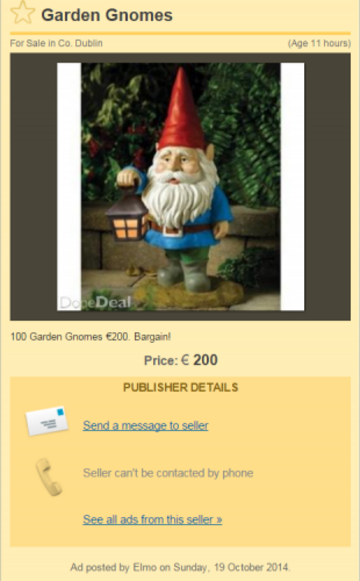 That's one hundred red-hatted garden gnomes for two hundred blips. Bet Elmo's feeling smug as now, eh?
h/t Joe.ie