WATCHING THE Last Jedi is going to be a bittersweet affair for most Star Wars fans, as it will be the last film to feature the late Carrie Fisher.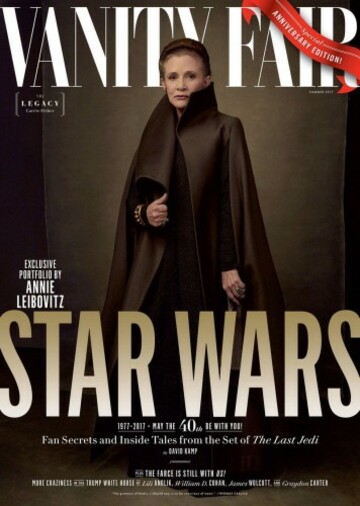 Source: Vanity Fair
Anyone who followed Carrie on social media will be aware of Gary, the French bulldog who accompanied her everywhere in the last few years of her life.
He was on the red carpet with her at the premiere of The Force Awakens (he later met BB-8 and he wasn't a bit happy about it):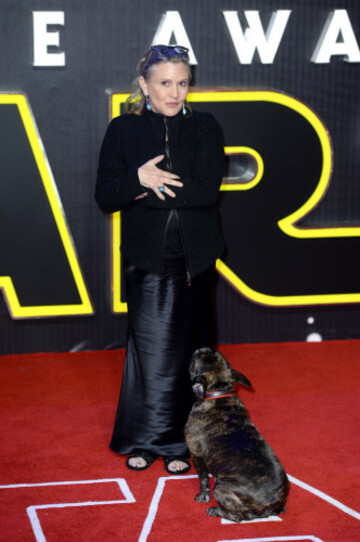 Source: Doug Peters/EMPICS Entertainment
He joined her at book signings:
And now it seems he has been immortalised along with his mam in The Last Jedi.
New stills from the film were published in a special edition of Empire magazine – in one photo, Finn (John Boyega) can be seen facing off with new character Rose Tico (Kelly Marie Tran).
Star Wars fan Clair Henry noticed that in the background of the picture, an extra can be seen carrying a sort of alien-dog creature: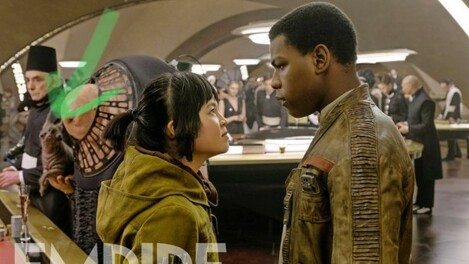 Source: Twitter/@irishgeekgirl
Looks a bit like Gary, no?
Source: Instagram/Empire
Henry put it to The Last Jedi director Rian Johnson, who enthusiastically confirmed her spot:
SPACE GARY!
A great homage to a great dog and his great owner. And now to cry forever.
DailyEdge is on Instagram!