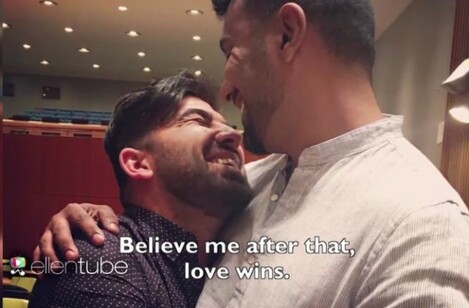 Source: Ellen DeGeneres/Facebook
ELLEN DEGENERES, BEACON of light and all that is good in the world, has done it again.
On Friday, DeGeneres invited an Iraqi couple named Nayyef Hrebid and Btoo Allami to appear on her show and tell the inspiring story of how they overcame everything to be together.
Nayyef and Btoo met while they were serving with the military in Iraq and quickly fell head over heels for one another. (Nayyef was working as a translator for the US military and Btoo was a soldier with the Iraqi army.)
However, they had to keep their relationship under wraps because of the difficulty of being gay in Iraq.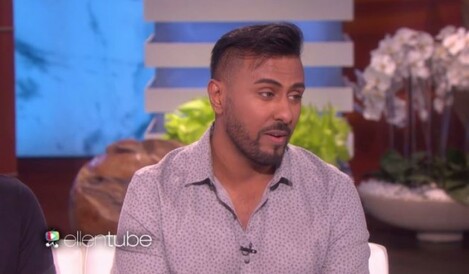 Source: Ellen DeGeneres/Facebook
Nayyef, who worked as a translator in the army, eventually applied for asylum in the United States. He went for four years without seeing Btoo, but the two stayed together and spoke on Skype every day for four years.
They were eventually reunited and are now married and living in Seattle.
The couple appeared on Ellen to tell their heartwarming story and spread the message that love wins. At the end of their chat, Ellen presented them with a cheque for $25,000 to put towards their first home.
CAN'T COPE.
Warning: you might get a little teary.
DailyEdge is on Snapchat! Tap the button below to add!