THE GREAT BRITISH BAKE Off comes to a close this evening, but it will live on in one Dublin cafe this Friday.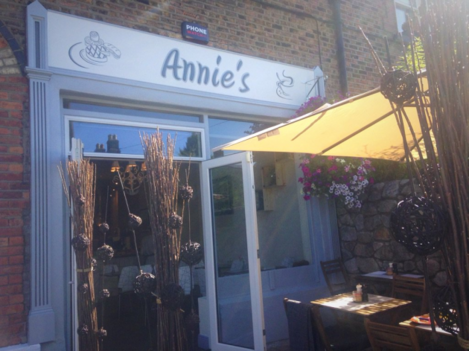 Source: Twitter
Annie's Bakery opened just three months ago on Grand Canal Street Upper, and they specialise in cakes and bakes. Owner Ann de Piero told DailyEdge.ie that they started a fun experiment to bake the technical challenge on every week's Great British Bake Off and serve it up to their customers.
People come in especially to taste it.
The challenges are done by baker Darina Kelly, who tells us she first got into the Bake Off when she crossed paths with Paul Hollywood and Mary Berry during an internship in London at the Little Venice Cake Company.
I've been obsessed with it ever since. It broadcasts on a Wednesday and I have the bakes ready for Friday.
It's a challenge for me too, I'm wondering what they're going to have to make and if it will be hard. I've no insight beforehand at all.
Kelly has pretty much served up every challenge since week 1.
Week 1, Cake Week
The technical challenge was to make 12 Jaffa Cakes.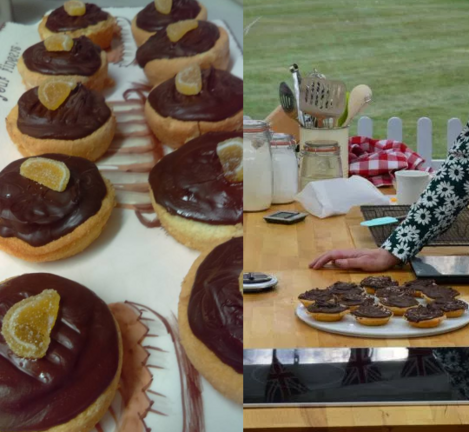 Source: Annie's, BBC
Nailed it.
Week 2, Biscuits
The challenge: 12 Viennese Whirls.
Source: Facebook, Annie's
Yeah, we'd definitely eat those.
Week 3, Bread
The challenge: Dampfnudel.
That's a white bread roll or sweet roll eaten in Germany, Austria, and France.
Source: Annie's Facebook, BBC
Week 5, Pastry
The challenge: A bakewell tart.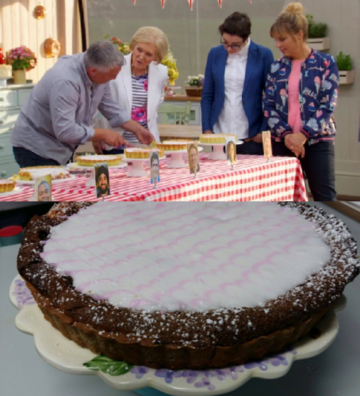 Source: Annie's, BBC
They even nailed the icing on top instead of almonds.
Week 6, Botanical
The challenge: A 2 herb fougasse.
Source: Annie's, BBC
Annie's to the left, the perfect GBBO model to the right. Sure who'd know?
Week 7, Desserts
The challenge: Marjolaine.
This cake is a fancy layer gateaux with layers of meringue, creme patissiere and ganacheand looks SO HARD to make.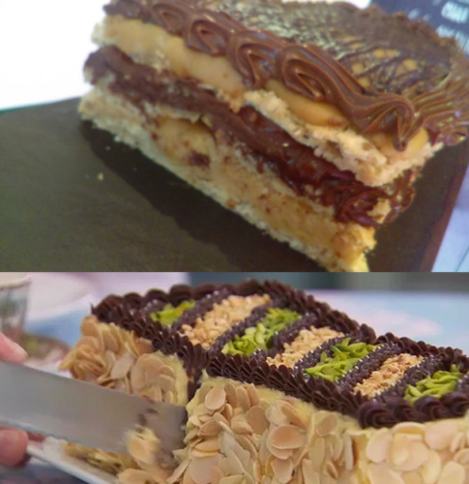 Source: Annie's, BBC
Week 8, Tudor
The challenge: 12 Jumbles.
Biscuit knots, a lot harder than they look.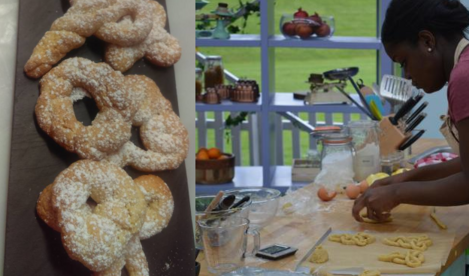 Source: Annie's, BBC
Week 9: Patisserie
The challenge: Savarin.
A ring-shaped yeasted cake that's drizzled with syrup, according to BBC Food.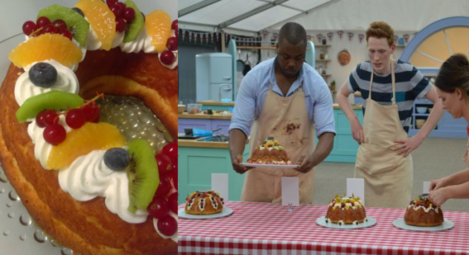 Source: Annie's, GBBO
Darina says the hardest thing to make was last week's savarin.
I'm used to working with yeast, but it was tough to work it into a ring.
The easiest were the Viennese, and it got the best reaction.
Surprisingly it's mostly men that come in from the offices, commenting that they saw it on the Bake Off or wondering what our take on it is this week.
We're just trying to do something different, there's so many cafes around now that just serve the same thing every day.
Tonight's technical challenge should be ready by Friday, let's hope it's a tasty one.
DailyEdge is on Snapchat! Tap the button below to add!