PLEASE DO NOT try this at home.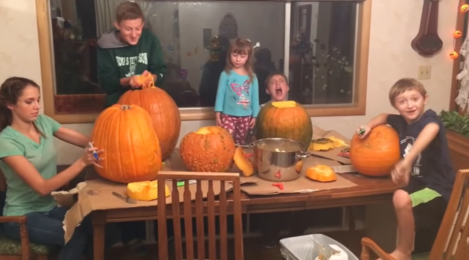 Source: YouTube
Kirsty Ralphs was carving pumpkins with her five kids when her eldest daughter, Rachel, decided to stick her head inside a particularly large one.
Source: YouTube
After forcing her head inside fully, she realised that she couldn't get back out again – her ponytail was getting stuck and preventing her from wriggling out.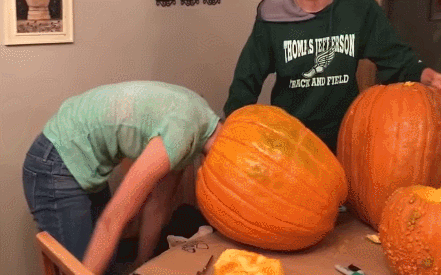 Source: YouTube
Ah, the limp arms of defeat.
Oh dear. Mam Kirsty was perfectly calm throughout the incident (fair play) and ended up putting the video on YouTube, where it went viral.
Source: Kristy Ralphs/YouTube
In a second video, Kirsty informed viewers that had Rachel freed herself moments after the first clip ended.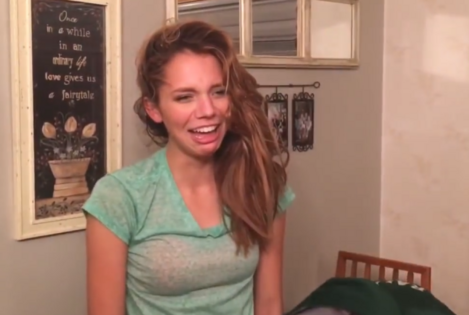 Source: YouTube
Rachel's exasperated dad, who just minutes earlier had suggested calling emergency services, can be heard in the background asking why she stuck her head in the pumpkin anyway.
I just thought it would be funny.
Famous last words, girl.
DailyEdge is on Snapchat! Tap the button below to add!