GOGGLEBOX IRELAND HAS quickly become a big part of our Wednesday evenings. 
What's a better activity than watching someone watching TV?
Last night, the Goggleboxers watched Kerri-Anne's death on Fair City and they were pretty shocked by it all.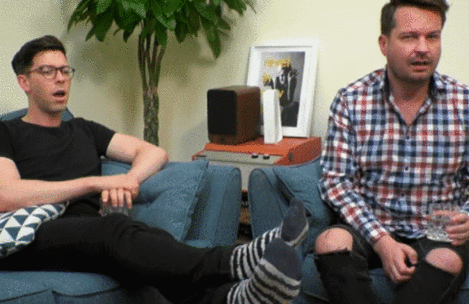 To lighten the mood, they were also shown Conor McGregor's showdown press conference with Kahabib Nurmagomedov, and the cast had no time for him. 
Angela kicked it all off.
"This man should be banished to an island on his own!"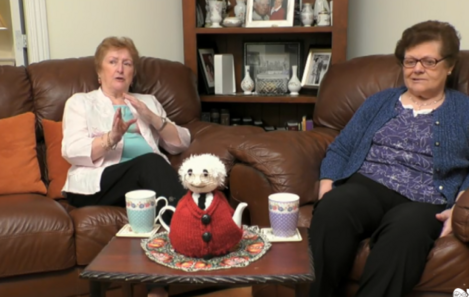 Hard to argue with that one.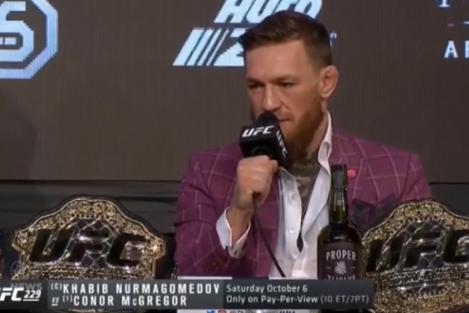 The Cabra girls wondered what an example he's setting for all the kids looking up to him, but mainly just took the piss out of his suit.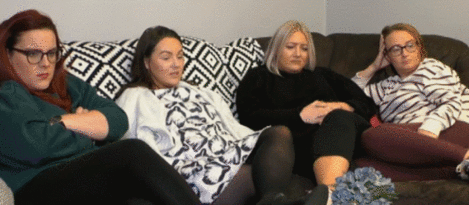 "That's the same colour as my curtains"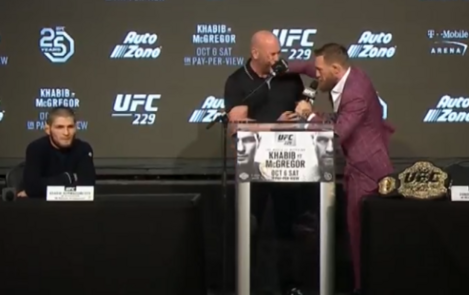 Tadhg's granny Ettie had a typical granny response to it all.
"There's a terrible rough edge on him isn't there? He has some cheek!"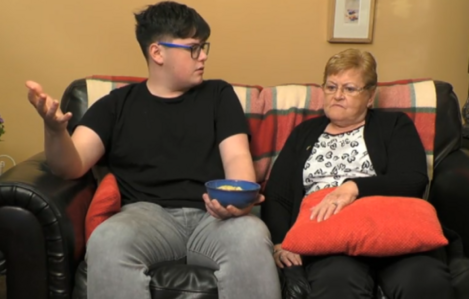 Back to Angela and Eileen, put these two in a fight with him, they'd probably win. 
"Your mouth is your weapon. It is, it's disgraceful" 
"Ok, be a good boxer, but shut your mouth".
We can only hope that they're shown the fight in a few weeks.
DailyEdge is on Instagram!