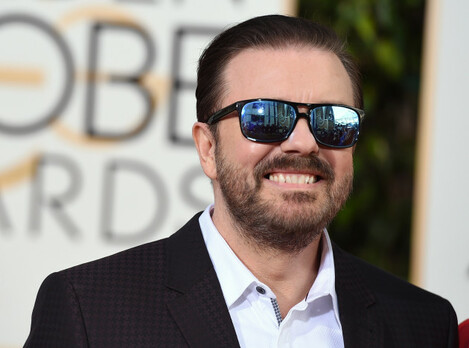 Source: AP/Press Association Images
THE BEAUTIFUL PEOPLE of the world gathered in Los Angeles last night for the annual Golden Globe Awards, hosted by Ricky Gervais.
As always, they were all too good at ripping the piss out of themselves and everyone around them – here are 11 great moments from the ceremony.
1. Aziz Ansari whipped out this book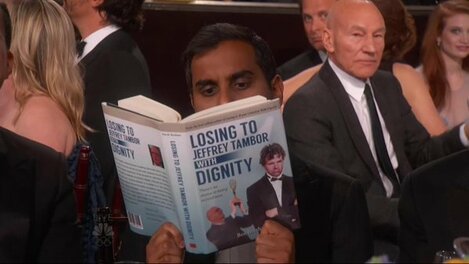 Source: Twitter/@TODAYshow
While they were calling out the nominations for Best TV Actor – Musical or Comedy, Ansari let everybody know that he was 100% sure he wouldn't win. (He didn't, but he lost to Gael Garcia Bernal, not Jeffrey Tambor.)
2. Eva Longoria and America Ferreira taught the room an important lesson
Source: Entertainment Tonight/YouTube
Eva Longoria is not Eva Mendes and America Ferreira is not Jane The Virgin's Gina Rodriguez, people.
3. Taraji P Henson handed out cookies after her win…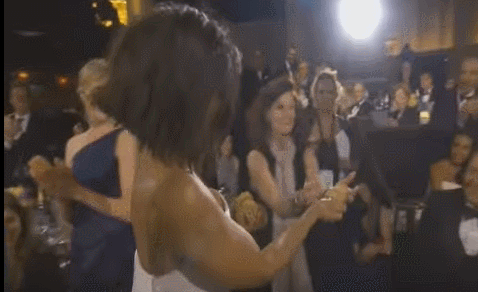 Source: YouTube
Because she plays Cookie in Empire. Geddit? Even Leonardo DiCaprio got one.
4. …And told off the orchestra for trying to cut off her speech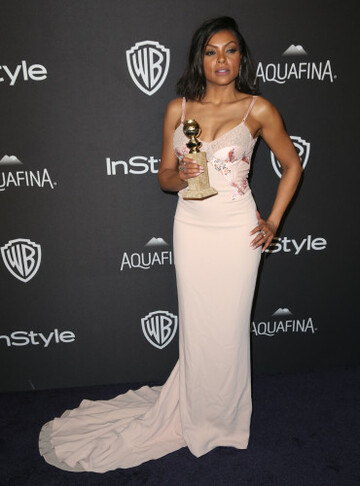 Source: AP/Press Association Images
"Please wrap? I've waited 20 years for this, don't tell me to wrap it up. You're gonna wait."
5. Denzel Washington's wife Paulette mortified him a bit
Source: YouTube
Washington collected the Cecil B DeMille Award and in his excitement, forgot everything – where his son was, his speech, his glasses… Luckily Paulette was there to help him out.
6. Channing Tatum's hair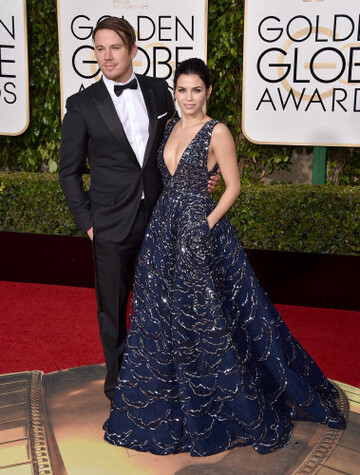 Source: AP/Press Association Images
What is that, Channing. What is that.
7. Ricky Gervais introduced Matt Damon as "the only person Ben Affleck hasn't been unfaithful to"
Source: THE MORE YOU KNOW: CHANNEL 2/YouTube
Matt tried his damndest not to laugh. Look at him.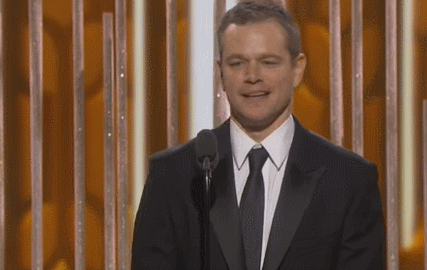 8. Leonardo DiCaprio and Kate Winslet reunited
And everyone made the exact same joke. I'LL NEVER LET GO, JACK.
9. Amy Schumer and Jennifer Lawrence brought their friendship to the Golden Globes stage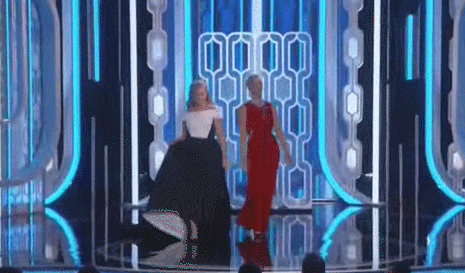 Source: YouTube
The pair presented an award and gave everyone even more reasons to want to join their girl gang.
10. Christian Slater said hi to Harrison Ford before launching into his acceptance speech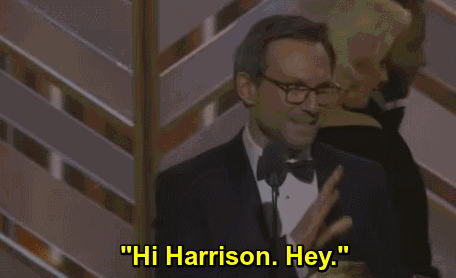 Source: YouTube
Be rude not to.
11. Jonah Hill dressed as the bear from The Revenant
Source: YouTube
He thanked his co-star "Leonard" (LOL) and wore a green ribbon for "honey awareness".