1. When he was absolutely lovely to Christine Ha, a brilliant chef who won series three and happened to be blind.
Source: b0kuwahmz/YouTube
She had barely any experience with baking pies and really doubted herself, but Gordon reassured her and really made an effort to make her feel good about her pie.
It's hard to watch this or the announcement of her victory without getting a little teary.
2. He always helped kids out when they needed advice on what their recipe was missing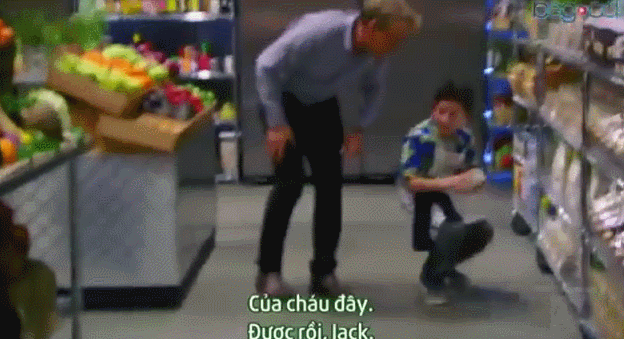 3. He let children pour maple syrup all over him.
4. And hit him in the face with pies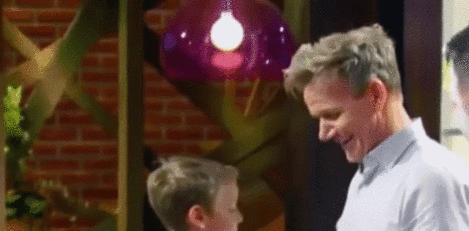 5. He brought his own mam on the show to meet the kids.
6. He always made the kids feel so much better about being eliminated.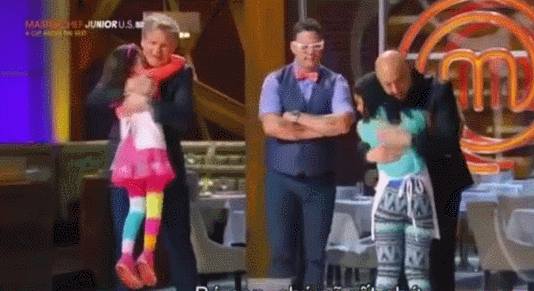 He assured them that they were brilliant chefs and reminded them how much they'd get to tell their friends at school and their teachers after they left the show.
7. Sometimes he'd tell kids that they were his favourite chefs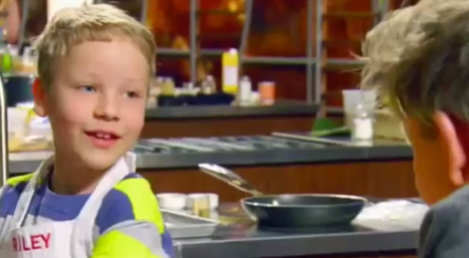 They'd only be delighted.
8. He never let a child cry without stepping in and making sure everything was OK.
Source: May/YouTube
9. Or making them laugh.
Source: MasterChef On FOX/YouTube
10. When his kids revealed how embarrassing he is at home.
Source: CBBC/YouTube
You wouldn't expect the anti-Christ from Hell's Kitchen to tolerate cycling in a kitchen, yet there he is doing it at home in full Lycra gear.
11. Despite being famous for being so aggressive to people in the kitchen, he's a different person when he's around kids.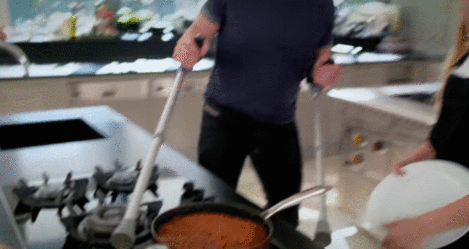 12. He's mad about his wife.
Despite him being the boss everywhere else, she has called the shots for the last 21 years of their marriage. He brought her on Masterchef for contestants to cook for and told them "There's only one thing worse than disappointing me, and that's disappointing my amazing wife, Tana."
13. He accidentally told a gay contestant he wanted to 'wake up with him' after his food was so good.
Source: Leo Deki/YouTube
14. He brought his daughter onto Masterchef to try and get her a date.
Source: Vinh-Huy Nguyen/YouTube
She said she will never marry a chef after living with her father though. When he said goodbye to her on the show he reminded her to "finish her homework, brush her teeth" and asked for a kiss before she left.
15. Gordon and Matilda cooked Christmas breakfast together on This Morning
Source: This Morning/YouTube
Celebs always worry about their children getting exposure, but Gordon has brought Matilda into the spotlight in a pretty healthy way. She's an aspiring chef and cookbook author who regularly slates her dad's food as "too posh", but the pair have a nice relationship and a good sense of humour.
DailyEdge is on Snapchat! Tap the button below to add!