NOOOOO, WAS THE collective scream of Grey's Anatomy fans watching the latest episode on RTÉ Two last night.
During the credits, it was announced that the show wouldn't return to Irish screens until July due to a small event interfering with the medical drama's Tuesday night slot.
RTÉ confirmed the ousting to DailyEdge.ie saying that "unfortunately, due to our extensive coverage we are unable to show the remaining episodes of Grey's Anatomy until after the World Cup".
The US show already broadcast its 10th series finale back in May, but Irish viewers still have three episodes to go.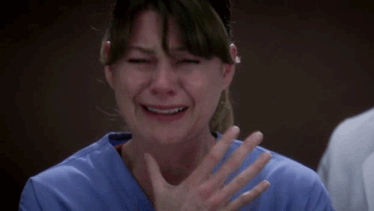 How are we expected to cope?
The FIFA World Cup finishes up on the 13th of July so we can expect the next episode on the 15th.
Until then…