IN 1936, GUINNESS planned an advertising campaign in Nazi Germany.
The campaign never ran, but a set of posters were drawn up – featuring swastikas, Wehrmacht soldiers and Zeppelins with Nazi insignia alongside the familiar pints and toucans.
Drawn by Guinness artist John Gilroy – who created many of the brewer's iconic ads – the images are featured in a new book, Gilroy Was Good For Guinness. It was compiled by former brewer and Guinness historian David Hughes.
Here are the posters: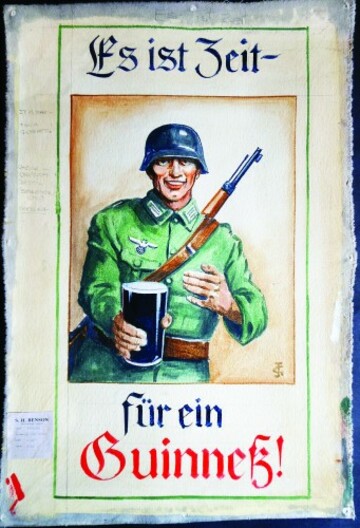 A Wehrmacht soldier wearing Nazi markings enjoys a pint. The caption reads 'It's time for a Guinness'.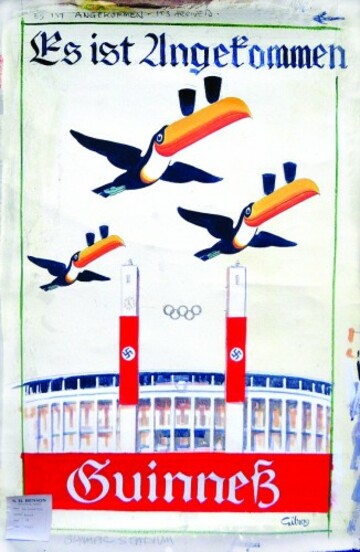 The Guinness toucans fly over the 1936 Berlin Olympic stadium, complete with Nazi flags. Caption: 'It has arrived'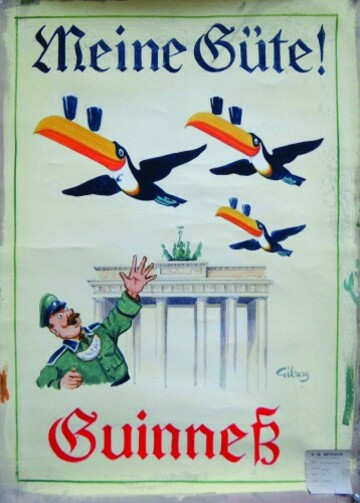 The toucans over the Brandenburg Gate, with a German official in the foreground. The caption is the familiar 'My Goodness - My Guinness'.
A Zeppelin with Nazi markings flies alongside the toucans. DZR was a Nazi-controlled airship company.
All images by John Gilroy, courtesy of Liberties Press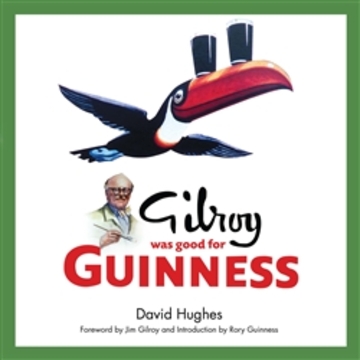 Gilroy Was Good For Guinness, compiled by David Hughes and published by Liberties Press, is available online here and is also for sale in the Guinness Storehouse and bookshops.