EVERY WEEKDAY MORNING, DailyEdge.ie rounds up the best of the day's celebrity dirt from the top to the very bottom.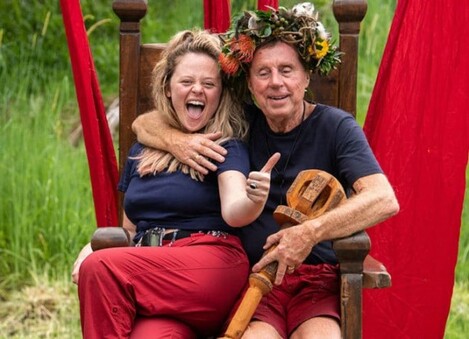 Source: ITV
King of the Jungle Harry Redknapp is now coming under fire for comments he made about Emily Atack's appearance on I'm A Celeb…
Harry has barely been basking in the glory of winning I'm A Celeb for a day now, and the public are already changing their mind about him. After Emily jokingly used her platform on TV to ask Harry's son Jamie to call her, Harry told Good Morning Britain that he immediately thought, "Not a chance." However, he then told Good Morning Britain, "When I seen her all scrubbed up today I thought she was very beautiful. I saw her in the jungle and I thought, she hasn't got a prayer! Today she looked fantastic. I went, 'Who are you?' and she went, "I was in the jungle with you." 
Any woman who has gone to college, school or work without makeup for the first time will probably relate to this. Nothing worse than the "Are you sick?" line. Harry told Emily that he didn't even recognise her with makeup on. Although Emily made a similar joke on Lorraine, saying that she doesn't think Jamie would go out with her because he hadn't seen her in makeup yet, fans on Twitter have been airing their disapproval at Harry's comments. One man on Twitter wrote:
I honestly find it disgusting that Harry Redknapp said on GMB that Emily Atack had no chance with his son Jamie because of what she looked like without make, but now he's seen her with it on she looks "useful". 
While another said, "Harry Redknapp's comments about Emily's chances with his son based on her looks with/without makeup have made me reassess my liking of him. Not a very nice thing to say about someone who's supposed to be a friend either." (Goss)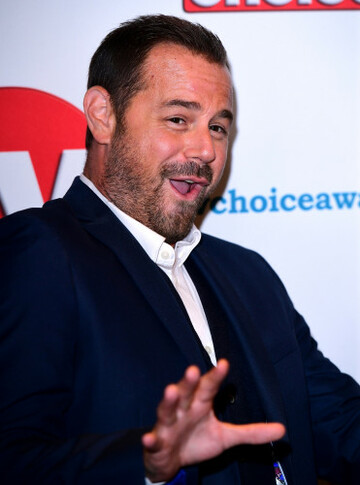 Source: Ian West
Danny Dyer insists that Dani and Jack have patched things up.
As you most likely know by now, Dani Dyer posted a statement to Instagram last week in which she announced that she had decided to part ways with Jack Fincham after a seven-month-long relationship which began on ITV's Love Island. There's been a lot of confusion about what's going on between Jack and Dani over the last few days, but Danny Dyer is adamant that the pair of them are still together, and Dani's announcement was 'all bollocks'. 
They've had a row, she's got a bit emotional and I think she has whacked that message up and immediately regretted it. You know what women are like… I'm just saying she got a little bit irate, screaming and shouting, the ultimate way to punish him maybe. I don't know what was going on but I can tell you now, they're sweet. 
"You know what women are like"? Eh, alright. Danny's comments were made on The Jonathan Ross Show, where he said that his daughter and Jack "just had a little argument as we all do, we all have tear ups." Danny also said that he told her, "Don't declare nothing to the world." (Metro)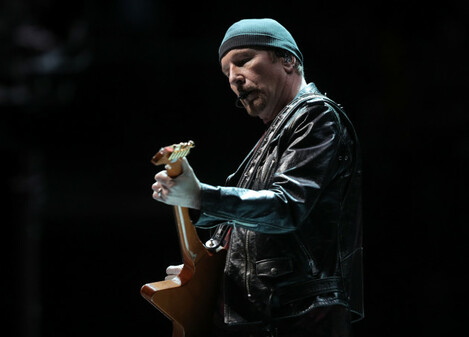 Source: PA Wire/PA Images
U2 guitarist The Edge is in a bit of trouble in Sweden for wearing his beanie to the Nobel Prize banquet. 
It's really not that often that we see The Edge's bare head, as his famous beanie has become synonymous with his image after decades of commitment to wearing it. So, we're not too surprised to see him wearing it at a black tie event, but apparently that's a very big faux pas at Stockholm's Nobel Prize lunch (Nobelfesten).
Swedish newspaper Aftonbladet covered the story, and said that the only time it's acceptable for somebody to wear a hat to this event is if they were suffering from some kind of disease. 
When asked about his hat, The Edge replied, "It's cold outside." Fair enough. (Aftonbladet) (h/t Karl Lambert) 
And the rest of the day's dirt… 
DailyEdge is on Instagram!