TOP TIP: DON'T follow these tips.
1. Ladies, gently stab your man with a fork.
He'll love it.
2. "The sugary texture of your tongue will add an interesting new dimension."
3. Burn him with piping hot candle wax!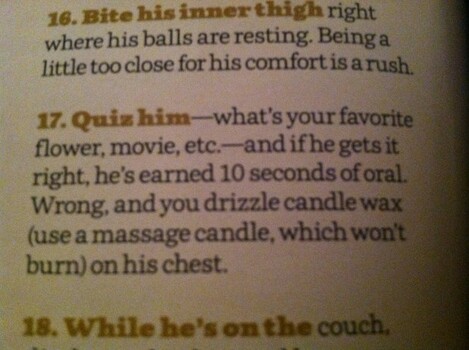 Source: Reddit
4. Don't have a hair tie? Use a thong.
Source: Jezebel
*shakes head*
5. They "look cool", do they?
6. Flirt with your man by accusing his Dad of coming on to you.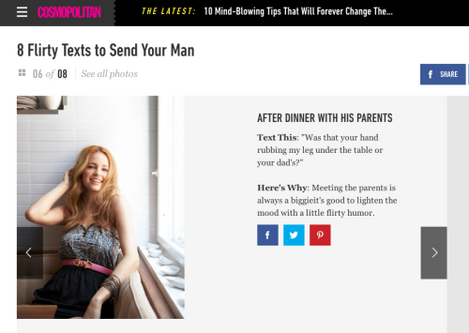 Source: unkamatt/Tumblr
7. "Elegant" might be stretching it.
8. Very cool look.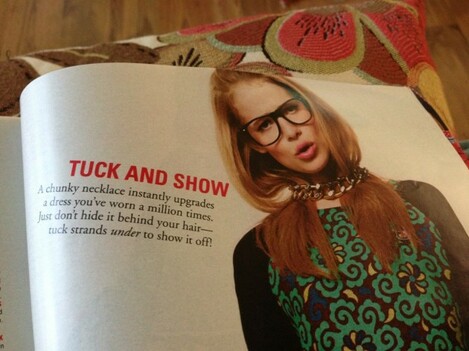 Source: Reddit
Such chic, such fashion.
9. Well, if he says it.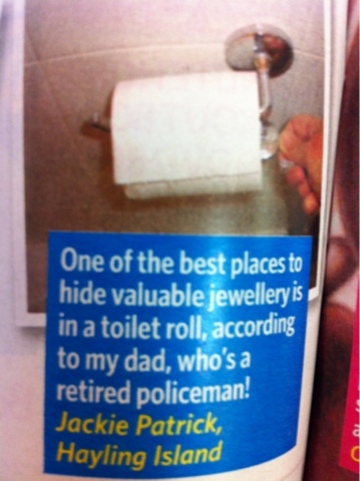 Source: heroofswitzerland.com
*stuffs €3 Penneys necklace in toilet roll, forgets about it immediately*
10. Nope.
Source: heroofswitzerland
11. Just some normal dinner chat.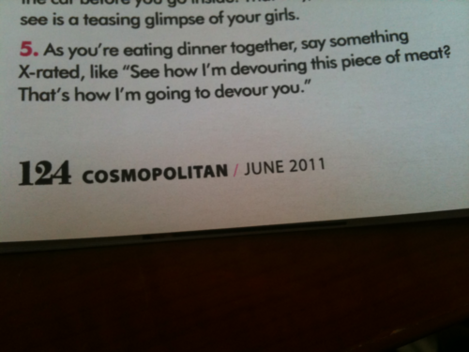 Source: dontpaniconline
Couldn't be construed as mildly threatening/aggressive at all.
12. Here lads, don't be donating to those pesky charities.
Source: heroofswitzerland
Just keep the collection bag for yourself and you'll come out of the situation looking real good. 
13. Finally, we don't even know what to say about this.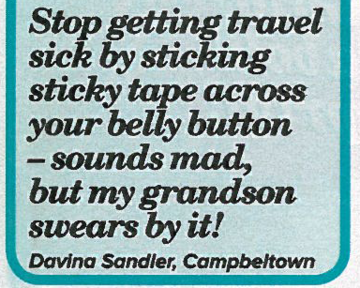 Source: heroofswitzerland
We'll take your word for it, Davina.