SOME THINGS JUST shouldn't be trifled with, and Homer Simpson is one of them.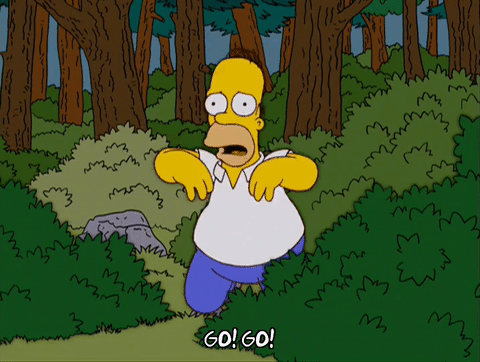 We know him as the classic Matt Groening creation, so to have to imagine what he might look like in real life is more than flesh and blood can comprehend.
Unfortunately, artist Miquel Vasquez, didn't get the memo, and has unleashed unholy hell on the wider world with his 3D re-imagining of the Simpson patriarch.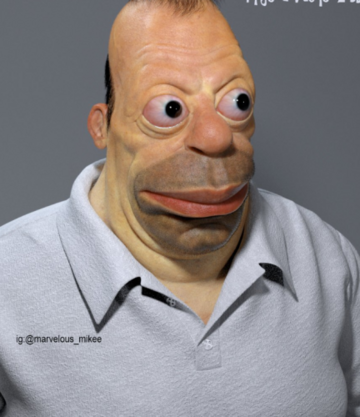 Source: Itsmiketheboxer/Twitter
And we're shook AF.
My 3D re-imagining of what Homer Simpson would look like in real life. pic.twitter.com/NVkyO65ItC

— Miguel Vasquez (@Itsmiketheboxer) August 17, 2018
Don't get us wrong, it's seriously impressive, but it's also brought our childhood crashing down around us.
The bulging eyes, the veins, the excessive jowls; was any of this necessary?
As far as Twitter is concerned, the answer is no.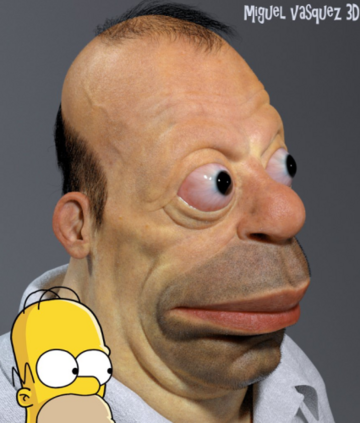 Responding to Miguel in their droves, many requested he retire this demon from where he summoned it.
And we're with them on this one.
August 17, 2018
August 17, 2018
Who hurt you?

— Bridget Phetasy (@BridgetPhetasy) August 17, 2018
August 17, 2018
August 17, 2018
August 17, 2018
I'm so scared right now. pic.twitter.com/9sMnxJq8NG

— Render Artist (@Render_Artist) August 17, 2018
And everyone else who was just too shook to comment?
This.
August 17, 2018
DailyEdge is on Instagram!