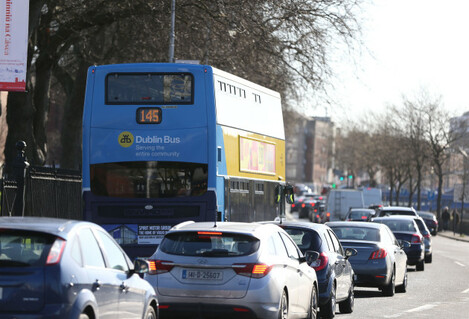 Source: PA Archive/PA Images
AS LONG AS public transport has existed, people have enjoyed minding their own business.
Some people act like keeping to yourself and staring at your phone is a 21st century phenomenon, but in reality, people have been using books, newspapers and Walkmans to deter interactions from strangers for decades.
A UK bus company, acting like the person who comes up to you and tries to talk to you while you have earphones in, is introducing new 'horseshoe seats' to encourage interactions between passengers.
The company, Go South Coast, hope the scheme will 'discourage people from putting their bags on free seats next to them'.
While it seems like a nice idea for families and groups of friends travelling on buses, it kind of resembles the seating arrangement of a hot tub. You wouldn't want to sit near one full of a gang of students fresh out of predrinks on the last bus into town though.
People on Twitter seem pretty disgusted by the concept and they weren't shy in saying so.
Source: Silver Eagle 🦅/Twitter
Source: ryan 👻/Twitter
Peak travel times (before and after work) also happen to be the times that people feel the least like talking. Hopefully this doesn't take off.
DailyEdge is on Instagram!