IT'S THE LATEST way we are using this groundbreaking technology we call the internet. The debate–how do you pronounce Nutella?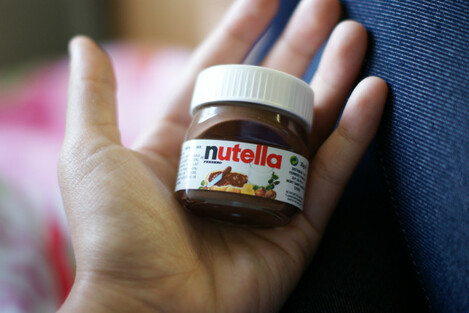 Source: C. Ha
Mmmm, Nutella.
The hot topic has been raging online over the last few days, and it's about time we found out how Irish people pronounce it –the way it's meant to be pronounced, or the right way it's pronounced.
A ground-breaking discovery has been made, which may unsettle some of you
The delicious chocolate spread should actually be pronounced New-Tell-Uh. Well, at least according to the Nutella FAQ.
Nutella® (pronounced "new-tell-uh") is a tasty, unique spread made from the combination of roasted hazelnuts, skim milk and a hint of cocoa. Nutella® has no artificial colors or preservatives.
WHAT.
Source: moogs
But what is it REALLY?
Is it New tella?
Nuh tella?
Then there were the mavericks
What is it? TELL US.