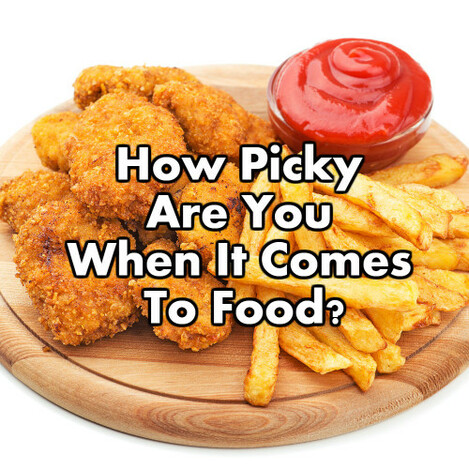 Source: Shutterstock
1. When's the last time you ordered food from a children's menu?


2. Have you ever tasted a caper?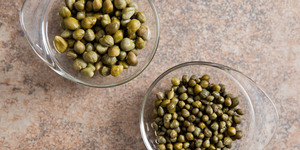 Serious Eats
No. I've never even heard of them before.
I've heard of them, but there's no chance I'd taste them. Not really into green coloured food.


3. How do olives make you feel?
PA Images
I don't mind olives. I'll eat them if I have to, but I'd never go out of my way to order them.
I've never tasted one but I suppose I'd be willing to try them once.
Olives look so disgusting, there's nothing that could make me try one.


4. How would you feel if someone brought you to TGI Friday's on a date?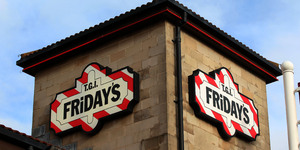 PA Images
Relieved. I'd know straight away that they weren't too pretentious.
Excited. I definitely know there's something on the menu here for me, and I don't have to awkwardly ask for chips and chicken goujons because it's actually an option for adults here.
I'd be kind of disappointed. I like trying new things and TGI Friday's is a little bit bland.
I'd actually be annoyed. It would set a bad precedent, because I'd know they'd never be willing to go anywhere exciting for food.


5. And what do you think about Nando's for a date?
PA Images
It's grand if you've already been on several dates with this person and you're in a shopping centre struggling to decide where to have lunch.
No thanks. I only like breaded chicken. The chicken here is too spicy, I just like plain chicken. The chips are nice though.
I'd be happy enough with Nando's. There are a few things I like on the menu.
I'd rarely settle for Nando's. There are so many other things out there to eat.


6. Have you ever texted a friend or relative to let them know you tried a new food?
PA Images
Yeah, but only because it was a really bizarre piece of food that you rarely come across.
Yeah, it's so rare that I'll try something new that I have to tell at least one person about it because I'm proud of myself.


7. Your at a friend's house and their mam makes a new dish you've never tried. It's not great. How do you react?
PA Images
If I haven't eaten for a few hours, there's a very good chance I'll be able to eat the entire meal without any trouble. If I'm hungry, I can eat literally anything.
I'd manage to eat most of it out of politeness, but I might push some of it around the plate to make it look like I ate more than I actually did.
Straight away I'm going to start moving it around the plate to make it look like I ate some of it. I'll try my best to eat some of it, but it's going to be impossible to eat more than half.
I'll try one bite, but once I know I don't like it, I'll try to pawn it off on my friend to make it look like I ate some of it.


8. You order food at a restaurant and specify that you want no tomatoes/onions/mushrooms/any other ingredient you're not fond of. The meal comes out and you realise that your request has been totally ignored. What do you do?
Send it back. I can't pick the tomatoes/onions/mushrooms/other ingredients off because I know I'll still be able to taste it. Maybe I'll tell them I'm allergic or something in case they think I'm being a baby.
I can pick them off, I guess. It's not a big deal, and it's definitely not worth waiting for my food to be cooked again while everybody else eats.
I don't want to cause any trouble, so I'll just eat it anyway. My omission of a certain ingredient was more out of personal preference than necessity.
I basically never ask for any ingredient to be left out. If anything, I ask them to add more ingredients.


9. Do you think you could ever be vegan or vegetarian?
PA Images
No way. I'd lose nearly all of my favourite foods. I'd have to live on Oreo's and King Crisp sandwiches.
I'd manage being a vegetarian, just once I was still allowed to eat loads of cheese. Pizza, pasta, toasties, all of that kind of stuff would be grand.
I'm already a vegetarian or a vegan.
I'm neither vegan/vegetarian, but now that it's mentioned I'd probably be grand with that kind of diet. Of course I like meat and dairy, but I'd be well able to go without it if it ceased to exist tomorrow. Falafel, pasta, vegetable curries etc. I'd survive.


10. How much salt do you add to food?
PA Images
None. Any food that's bought in a restaurant or premade in a shop has plenty of salt added to it as it is. Adding any more will just ruin the flavour of the food. The only time salt is necessary is when you're cooking from scratch at home.
I'll add a little bit, every now and then.
I love salt!! I put it on everything. Chips, chicken, etc.


11. Thoughts on mayonnaise?
PA Images
I'd struggle to go a week without it. It's great on everything - sandwiches, chips, burgers, salads. I use it way more than I'd use ketchup.
Mayo is so disgusting. It destroys everything it touches. It turns my stomach when people get it on rolls at the deli instead of butter.
It's a bit plain. Flavoured mayo is better - like chipotle, or jalapeno mayo. If it came down to it though, I'd rather have plain mayonnaise than no condiment.
I don't like plain mayonnaise, but I do like garlic mayonnaise.


12. Finally, would you ever order a spicebag without veg?
No way! The veg holds all the spice. There's nothing like getting a bit of shredded carrot saturated in spice, or a little piece of chilli. You might as well just get plain chips if you're going to skip out on the veg.
Yeah. Why not get more chips instead of bits of onion you're only going to pick out anyway?
I don't like all of the veg in a spicebag, but I hate being awkward so I'll just get a regular spicebag and work around the bits I don't like. Answer all the questions to see your result!
You scored out of !
Unbearably Picky
Shutterstock
Very few people have patience for your eating habits. If you find someone who is willing to spend all of their time at TGI Friday's with you, hang on to them. Your diet is primarily beige food and you probably haven't tried anything new since childhood. You're well aware of how picky you are, and you have accepted it. Nothing's ever going to change. You will repeat the same meals over and over again, until you find a weird black veiny bit in a chicken nugget some day and realise that it's actually made of an animal and get put off of it. It will take you a while to find some more completely white chicken you can trust, but eventually you will - because you certainly will not be trying any other kind of food.
You scored out of !
Quite Picky
Shutterstock
You can manage to eat out without opting for things on the children's menu, but that's about the extent of it. You like plain food, nothing too exciting or out there. You're willing to try new food every now and then, but not without making a big song and dance of it. But you deserve to make a big song and dance of it, and you should be proud of yourself for trying new things. Slowly but surely, you'll get more comfortable with food and maybe some day you'll even find some vegetables you can rely on.
You scored out of !
A little adventurous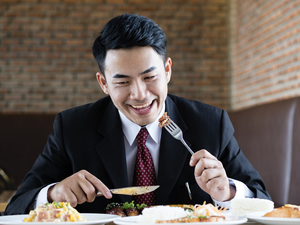 Shutterstock
You rarely struggle to make a decision at a restaurant, and if you do it's because everything sounds too appealing. Your food preferences will rarely hold you back when it comes to socialising or going on dates. Appreciate how lucky you are.
You scored out of !
Very adventurous
Shutterstock
You're the total opposite of a picky eater. If you see something on a menu that you've never tried, you'll order it without hesitation. Life's too short to eat the same things over and over and over again. What's the worst that can happen? You won't like the food? Well at least you tried it.
DailyEdge is on Instagram!