SO IT WAS a sunny weekend. And naturally enough, the youngsters of Dublin went to the Howth seaside.
Where this happened:
YouTube/NewAgeFails
Oh, and this:
YouTube/NewAgeFails
We can only salute their command of rhythm and harmony. Especially after apparently having cans taken off them at the Dart station: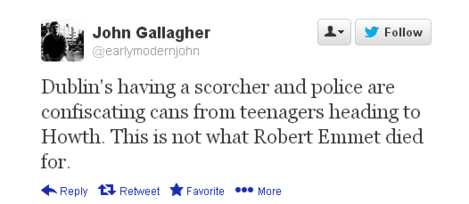 There were rumours on social media of a violent incident on Saturday, but gardaí told DailyEdge.ie no such attack had been reported.
Well, how was your weekend?